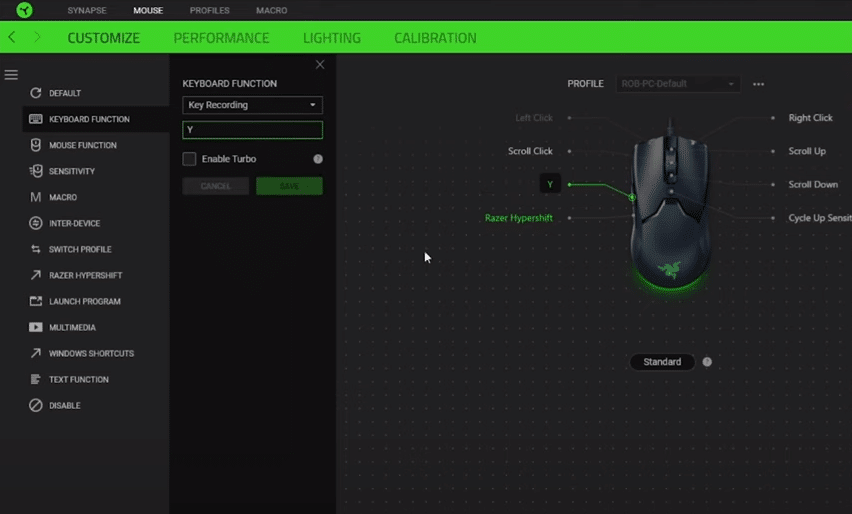 Razer is one of the most popular companies known for providing users with different peripheral options. They are mostly popular for their wide variety of gaming mice, gaming keyboards, as well as their gaming headset. In fact, they provide some of the finest gaming peripherals that you can get.
What is Razer Hypershift?
After buying a Razer peripheral, the user gets to install the official Razer software in order to have better control over his peripheral. However, a mode called "Razer Hypershift" has players confused as it seems to be a feature present for Razer peripherals in Razer Synapse software.
In case you are also wondering about what is Razer Hypershift, and how you can use it, then this article should be of great help to you. Using this article, we will be giving you all the details that you will need to learn more about this feature. So, let's get started!
What is it Used For?
For those of you who are unaware of what the feature does, it basically gives players the ability to add in a secondary function key to your keyboard. Even in a simple keyboard, a key may have multiple functions when pressed in combination with other keys.
There are a number of keyboard shortcuts in a keyboard which when pressed, performs a specific function according to the program that is currently running on the screen. However, Razer seems to have made full use of this function and has provided its users with a completely dedicated secondary function key.
Using the Hypershift feature, players can successfully set plenty of different function keys for most of the keys they have on their keyboard. This isn't only limited to the keyboard as the Hypershift function can also be successfully used on your Razer mouse as well.
How Can You Set Up Hypershift Function?
Now that we have understood what the Hypershift function basically is, it is also important that we mention how you can use it as well. In order to add in a secondary key binding, you will need to use the Razer Synapse 3.0 software. So, make sure that you have the software installed on your desktop.
Now, you will need to access the Customization tab located under the peripheral in which you wish to use the feature. The Hypershift function can be set after clicking on the button under the image of the peripheral.
For keyboards, you should be able to change the key to Hypershift mode from standard after clicking on it, as it turns orange. Afterward, you can proceed with mapping the function of these keys while you have pressed the Hypershift key.
Most usually, the Function keys, as well as the Pause key on your keyboard, won't be able to be used in Hypershift mode. Apart from these keys, you should be able to set pretty much every other key on your keyboard and use it in Hypershift mode. You might also be prompted to set the key which you wish to use in order to trigger the Hypershift mode.
There could be plenty of reasons why you would like to Hypershift mode. For instance, there are plenty of different programs in which you might not need to use the scroll function of your mouse, or the side buttons. In such cases, you can use the Hypershift mode of Razer in order to use those keys for something entirely different.
The Bottom Line:
Ever wonder what is Razer Hypershift? Here are all the details that you will need to know about the feature present in your Razer software. If you are thinking about whether you should use the feature or not, it is completely up to you. Some users don't have a use for it, while some seem to love it.
Hence, it is up to how you typically use your mouse and keyboard. If you are in need of having more functionality on your keys, then this feature should prove to be quite useful to you.