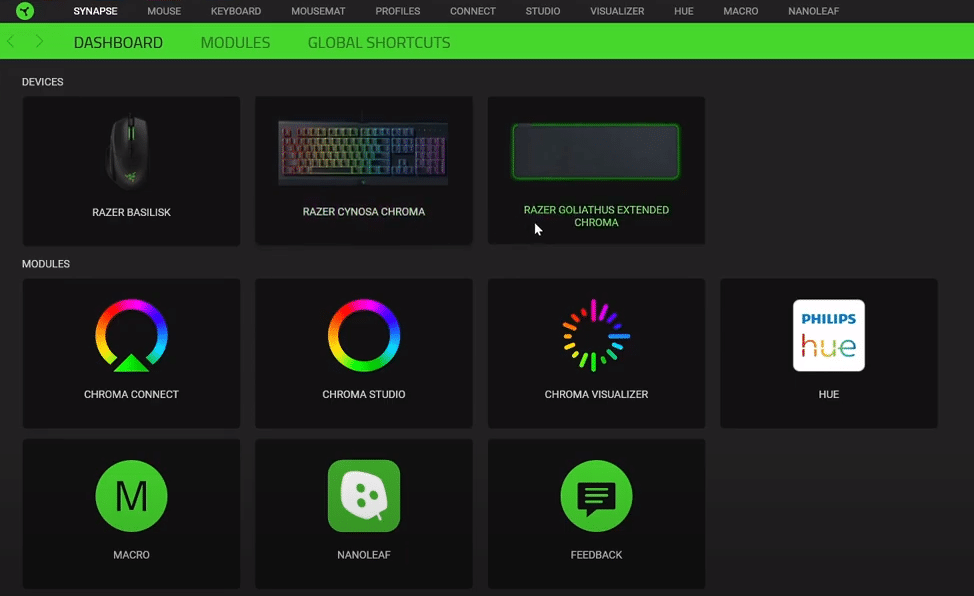 Razer provides official software support for each and every peripheral that it provides. Through the software, users are allowed to have more accessibility options on their peripherals. They can also customize and set how they want their keys to function.
How to Fix Razer Update Manager Unable To Start?
Quite a lot of users have been complaining about issues that they are experiencing while trying to update their Razer software. According to them, whenever the software goes to update mode, it gives an error that states "Razer Update Manager is unable to start".
Due to this error, they are also stuck on the update and cannot effectively use the software. This is why today; we will be taking a look at this issue and explaining to you how you can fix the issue for good. Here are all the troubleshooting steps that you will need to follow:
Check Your Internet
One of the first things that you can do whenever you are facing an update-related issue is to check your internet. It could be that the reason why your software is not updating is due to your internet currently not working as it should.
In order to confirm whether your internet is working or not, we highly recommend that you try running an internet speed test. This should tell you the bandwidth that you are currently getting. If your internet is indeed not working as it should, then you should immediately contact your ISP.
Try Restarting
There is also the possibility of the software getting bugged. The Razer Synapse software getting bugged out is a really common issue that many players seem to experience. It could be that you are also currently facing the very same thing.
If that is so, then we suggest that you start with restarting everything. Start with restarting the application. If that does not seem to do much, then you should try restarting your PC. You can also try restarting your router.
Check Your Router's Settings
For plenty of routers, there seems to be an antivirus setting present in them which prevents Razer Synapse from being able to update its software. After disabling this feature from their router settings, all users have confirmed that they were easily able to update the software without any complication.
The feature is mostly present in ASUS routers. What you basically need to do is to disable the AIProtection feature which is most usually enabled by default on your router. In order to disable this feature, you will have to turn off the Trendmicro feature on the router. The reason why this happens is that whenever Razer Synapse tries to access your IP address for the update, your router thinks of it as a threat. Furthermore, we also recommend that you try disabling your antivirus or Windows Defender while the update is running.
Try Reinstalling Software
An effective way of fixing this issue is by trying to reinstall the software. Once you completely uninstall the software from your desktop. We also recommend that you delete all the temporary files that you have located on your computer.
All you have to do is to access the Razer folder that you have inside Program Files (x86) as well as the Program Data folder. Deleting the Razer folders located inside it will clear all the temporary and cache files. Now, you can proceed with installing the latest version of the Razer Synapse software from your browser. Once you are done downloading the software, be sure to run it as an administrator.
The Bottom Line
Here are the 4 ways on how you can fix Razer Update Manager unable to update. Be sure to read through the article for a quick and easy fix to the problem. In case of any query, all you have to do is to leave down a comment in the comment section below!