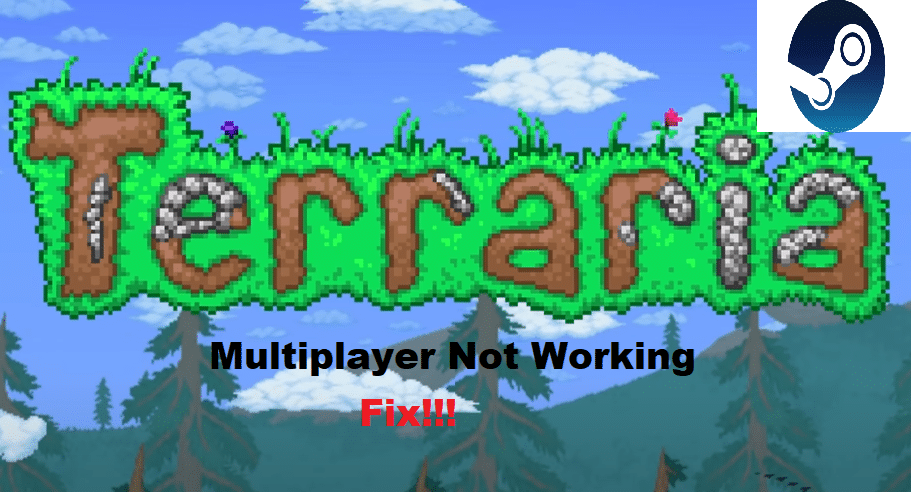 Terraria is a famous action/adventure video game that gives the player an amazing sandbox experience. The game was initially released for Microsoft Windows by Re-Logic (developer) and 505 Games (Publisher).
The game's key elements include crafting, exploration, building, combat, and painting. All of these mechanics have a crucial role in the game. The player is to play in a 2D procedurally generated world. In this world, the player is to fight against unique creatures as well. The game is popular on every platform, selling over 30 million copies since launch.
How To Fix Terraria Steam Multiplayer Not Working?
Many players have been complaining about Terraria multiplayer not working on Steam. Due to this, many of them are both frustrated and confuse as to why they are facing such an error. If you find yourself among the players that are facing this issue, then you don't have to worry much.
Through this article, we will be helping you on how you can easily fix this issue. We will be giving a number of troubleshooting steps that will each help in troubleshooting and resolving the error. Here are all of them given below:
Set Up A Profile
In case you can't seem to join your friend, or a friend can't join you on the server, chances are that you or your friend hasn't set up his profile yet. What most players don't know is that if the profile hasn't been properly set up, the multiplayer mode of the game does not work.
This is why both you and your friend need to set up their profile before you can enjoy playing the multiplayer game mode.
Restart the Server
Another possible fix to the issue is to simply restart the server. For many, this seems to have successfully fixed the problem. One more thing to note is that the join game button may take several minutes to work. Most of the time, users quit the game if the join game button does not respond.
Ask the Host to Invite You
The join friend option on the Steam overlay isn't all that reliable. As a matter of fact, for most games, the join or invite option through Steam overlay does not work at all. This is why what you need to do is to invite or join players in-game. In order to do this in Terraria, you will have to ask the host. First, any one of you needs to host and start playing the game.
After they spawn in their world, they can go to the menu (by pressing escape) and select settings. Here, they should have the option to invite friends. We also suggest that the person who hosts the game does not have a slow performing PC.
The Bottom Line
These are the 3 easy ways on how you can fix Terraria Steam multiplayer not working. By following these steps, you should be able to get rid of the problem in no time!