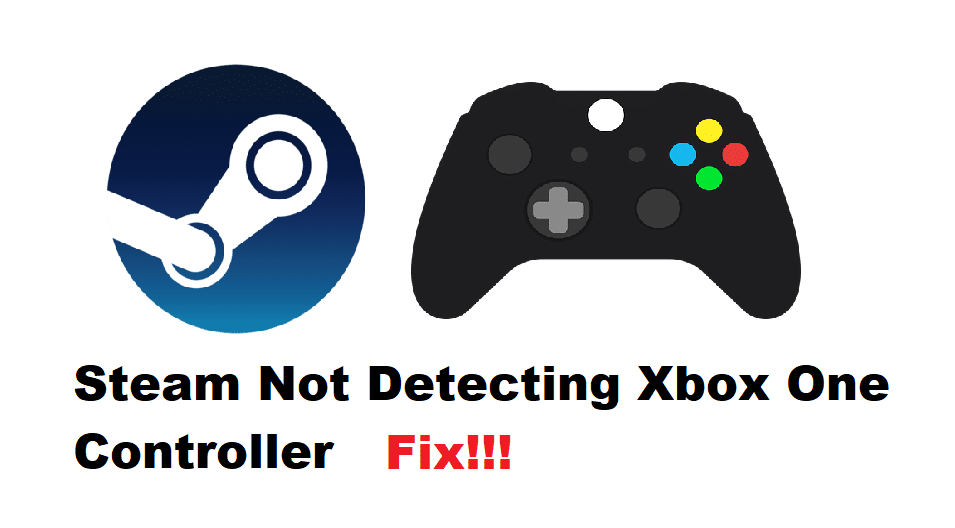 Steam is an online store and platform where players are allowed to buy and play all the popular games available on their desktop. It is the most used platform when it comes to the daily player base. Millions of users log into their Steam every single day in order to play their favorite games.
As Steam is a whole platform of video games, it allows users to be able to connect their controllers. Through Steam, players can then use Xbox or PlayStation controllers in their game (if the game supports playing through the controller).
How To Fix Steam Not Detecting Xbox One Controller?
A very common problem that we have heard countless users face is that steam does not recognize Xbox's controller. To be more precise, Steam is not detecting Xbox one controller. They have no idea why the controller is no longer being detected by Steam.
In this article, we will be listing a number of ways on how you can fix the problem. All of the solutions should help you in troubleshooting. So, without wasting any time further, let's get right into it!
Try Running Steam on Big Picture Mode
The very first thing that you can do is to try running the Steam client on the big picture mode. There should be an option for turning on big picture mode near the exit, minimize, or maximize buttons.
If that does not work, then check all of the controllers listed on Steam's big picture mode. Try removing or deleting all of the controllers. After you have done so, try reconnecting the controller to see if that makes any difference.
Re-Enable Controller Through Device Manager
Sometimes, Windows may fail to detect the controller because of a weird glitch that is occurring. In either case, what you will have to do is to open the Device Manager. You can do so by simply searching for the application in the Windows Search option.
Now, under human interface adapters, you should be able to see your controller. The controller should be labeled either as the game controller, or Xbox controller. Regardless of the controller's name, right-click on it to see a bunch of options. Here, try disabling the controller and then re-enabling it. This should be able to get your controller to start working again.
Re-Install Steam Client
It could be that the reason why your controller is not connecting to the client could be due to the Steam client itself. If that is so, then we recommend performing a fresh install of the steam client. Start by removing or uninstalling the Steam client from your computer.
Afterward, install the latest version of Steam on your desktop. Be sure to restart your computer right after you have uninstalled the client. This is done to ensure that all of the Steam's content is removed from the computer.
Incompatibility with the Game
It is likely that the controller which you are trying to connect is in fact working. However, the game that you are trying to run the controller with is simply incompatible with it. In order to check this, you will have to select the game that you are trying to run.
On the upper right side of the game, you should see a number of icons. What you are looking for is a controller icon. If you don't see it, then there's your issue.
Controller or Bluetooth Issue
Lastly, it is possible that the controller itself is faulty which is why it is not being detected. If that is so, then you should try using another controller.
It could also be that your Bluetooth is acting up. In this case, it is required that you try running the controller using a USB cable. In simple words, directly connect the controller with a USB cable.
The Bottom Line
Mentioned above are the 5 different ways on how you can fix Steam not detecting Xbox One controller. Following all of the instructions written in the article should be able to resolve the problem effectively. This is why it is important that you give the article a thorough read!