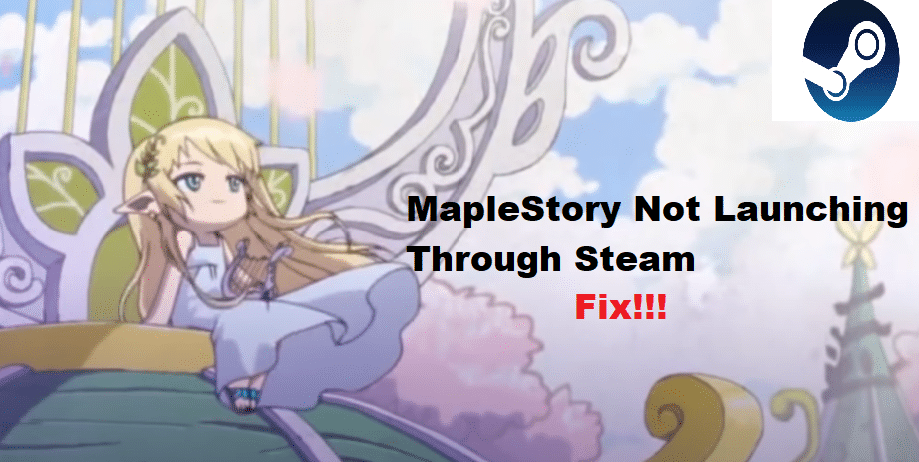 MapleStory is a popular 2D side-scrolling MMORPG game developed by a South Korean company called Wizet. The game has been made available across several different regions, with a slightly different version.
The game involves the player has to travel in a Maple World where he is tasked with defeating various unique monsters in order to develop his character's skills and abilities. Besides this, the player also gets to interact with others in many different ways that include chatting as well being able to trade with other players. MapleStory also gives players the option of forming a group while playing together.
How To Fix MapleStory Not Launching Through Steam?
MapleStory can be found on Steam completely free. This means that any player is able to download and play the game as long as he has a desktop on which Steam is installed. A certain number of users have been complaining about MapleStory not launching through Steam.
This is a pretty common issue that can be easily fixed by applying a number of troubleshooting steps. In this article, we will be focusing on mentioning some of these troubleshooting steps and how you can fix the problem:
Launch Through Game Launcher
All the users that have been facing this issue seem to have reportedly fixed the issue by simply launching the game through the game launcher instead of Steam. According to these users, what they did was simply go to the MS game's directory.
In the game's directory, there should be a file that says gamelauncher.exe. Running this file as an administrator seems to have fixed the issue. Hence, we suggest you do the very same thing.
Changing the Program's Compatibility Mode
Another easy fix to this issue is to change the game's compatibility mode. What you will have to do is to right-click on the program, and go to its properties. There should be a tab labeled Compatibility mode.
In this tab, you will have to change "Run the program in compatibility mode for to Win XP SP3". Also, ensure that you check the "Run this program as an administrator. Now, apply these settings, close the window. Try running the game, as it should be fixed now.
Uninstall Update
Most users mentioned how this issue started only after they had updated their game. Similarly, these users also mentioned that uninstalling the update seems to have been the fix to the issue.
This leads us to believe that you could also be facing a similar problem. In either case, it is worth a shot.
The Bottom Line
It definitely sucks to have your favorite game not being able to launch properly. Luckily, this article will help you be able to fix MapleStory not launching through the Steam problem. It has a number of troubleshooting steps, each aimed at helping you resolve the problem without any further complication.