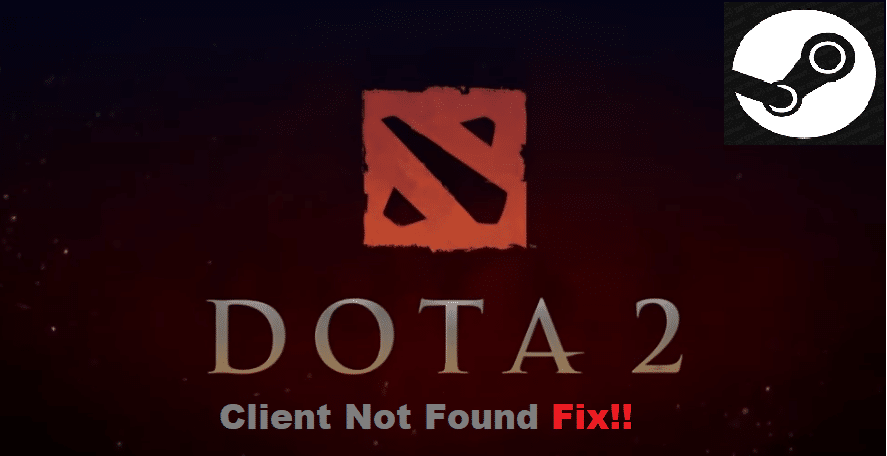 Dota (Defense of the Ancients) is one of the most popular MOBA games that you can find. In fact, Dota 2 is actually one of the most played games on Steam, even today. The game is mostly played in a top-down perspective, where two teams of five players go against each other.
Each player gets to choose from a roster of characters. Using these heroes, the job of the team is to destroy the opposing team's Ancient. The first team to destroy the other's Ancient results in winning the match. However, what's unique about Dota is its huge roster of heroes, each featuring different gameplay.
How To Fix Dota Steam Client Not Found?
While launching and trying to play Dota 2, many players seem to have been facing an issue due to which they are no longer able to play the game. According to these users, they get stuck on the game's loading screen and get an error stating "Dota Steam client not found".
Through this article, we will be helping all the users that are facing this issue. Mentioned below are some of the known troubleshooting steps that are known to fix this error:
Verify Integrity of Game Files
The very first thing we recommend in order to fix this is to verify the integrity of the game files. In order to do this, you will have to open the game's properties through the Steam library. Here, you should be able to see an option telling you to verify the game files integrity.
Doing so will let Steam check for any missing files. If Steam does find such a missing file, then it will download and install the said file successfully. Hence, this should help in repairing your game, which should hopefully resolve the issue.
Delete Cache/Temp Files from Steam Folder
Another possible fix to this issue is by simply deleting the cache and temp files from your Steam folder. We suggest deleting all the files from your Steam folder except Steam.exe, Steamapps, as well as UserData folders.
Afterward, when you run Steam, it should start downloading a few files. Once these files are downloaded, your game should now start working. If this does not work, then we recommend completely reinstalling Steam on your computer.
Start Bot Match and Leave
Weirdly enough, some users have mentioned that they were able to fix the issue by simply starting a bot match in Dota and then leaving instantly. After leaving, they were able to launch the game and play any game mode that they wanted to. Hence, we recommend you try doing the same thing.
The Bottom Line
Following the above mentioned 3 steps should be more than enough to help you fix Dota Steam client not found error. We highly suggest that you follow each and every instruction that we have listed in the article.