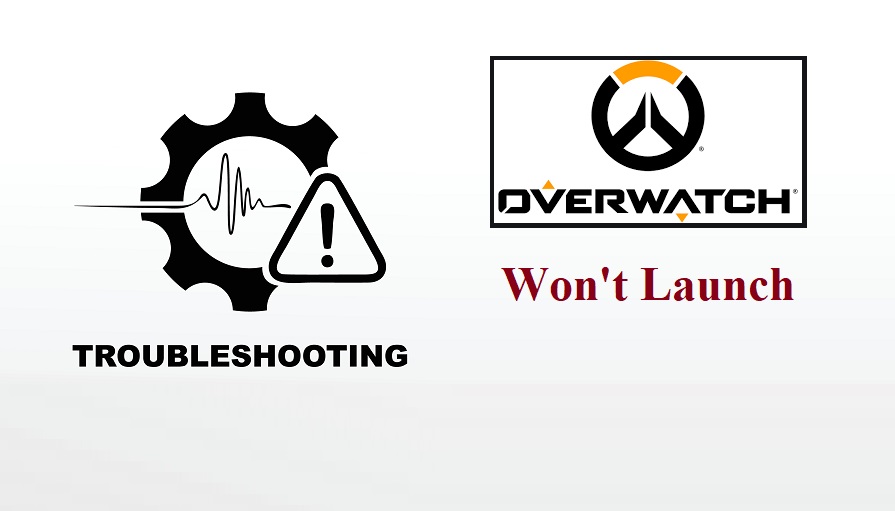 Overwatch failing to launch is a big issue that is encountered by hundreds of thousands of players everyday and there can be more than a problem, fortunately for every problem, there is more than one solution. Here are some ways you can fix the launch error in the Overwatch.
Causes And Solutions Of Overwatch Launch Errors
There are many reasons why Overwatch might sometimes start but fail to launch afterwards, here are some possible causes of the problem and its solutions.
1. Scan And Repair
The first thing that you should try when playing on PC is to go to the Battle net app and check out the scan and repair function in the options menu. Once you click on scan and repair click on begin the scan and wait for the app to do its thing. After the scan is complete launch Overwatch and if the problem is still present, try some of the solutions listed below.
2. NAT Type 3
Try testing your network environment and see what type of NAT your router provides you, if it is Type 3, then it might be the reason for your launch error. To fix this, contact your network provider and ask them to change your NAT type for you. This problem affects most online multiplayer games and should fix your launch issues.
Sometimes it might not you who's the one with the problem. Blizzard does regular maintenance on its servers which might be the reason why your game isn't launching. Try checking online to see the server status, but the only solution to this is to wait until Blizzard is done with the maintenance check.
4. Software Conflict
Maybe Overwatch is having problems launching due to another software present on your computer that is causing some sort of problem with Overwatch. To test this problem press the Windows log key and R on your keyboard to open the Run Dialog, afterwards type 'MSConfig' and then click browse.
Click the 'Services' tab that will be on the menu of the system configuration program that appears, then check the 'Hide all Microsoft servers' and proceed to click 'Disable all'. Then click OK. This should remove any software interrupting with the Overwatch start-up and your game should be ready to launch again.
5. Outdated Device Drivers
Your Overwatch might be having trouble launching because the system requirements don't match or your drivers might be outdated. Instead of going through the fuss of doing it manually, you can just install an application like Driver Updater or Driver Easy. Then you don't need to risk installing the wrong drivers or about what system you are running. Just install the application, click on a few buttons and the application will do its thing.
6. Restart Your Device
Sometimes the problem is nothing more than your device acting up. This is a simple and common problem that many players encounter on a daily basis, just simply turn off your device, wait a few minutes and turn it back on and Overwatch should be running again.
7. Re-install Overwatch
If all else fails the only solution to your problem is to delete Overwatch and download it again, it most likely won't take too long given that you have a decent internet connection with high download speed. Since the game is fairly small in size you shouldn't have to wait that long and will be back in the middle of action soon enough
Related: