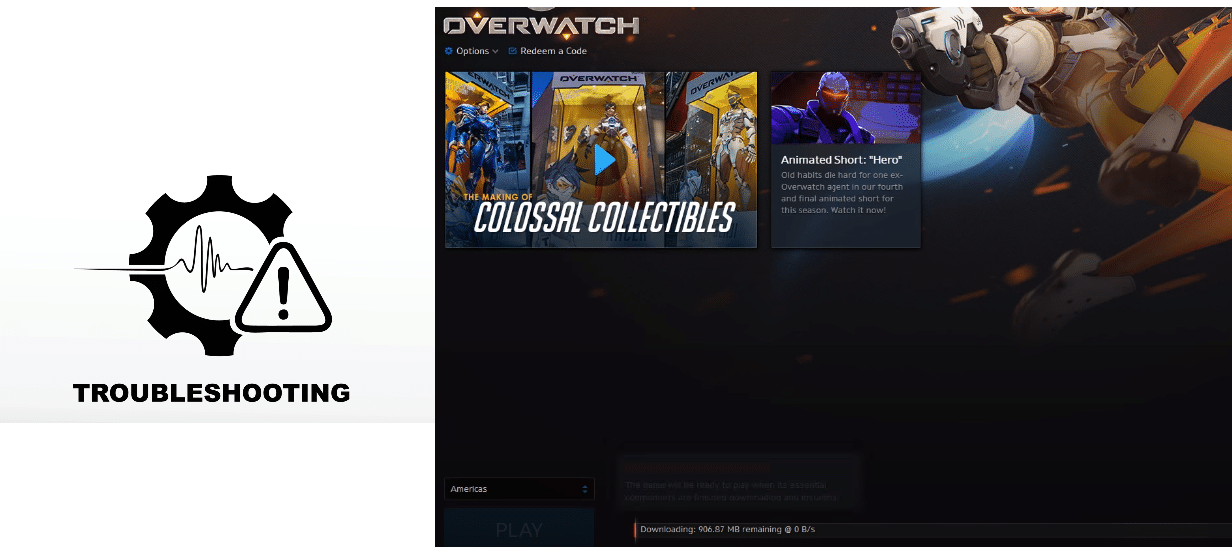 Overwatch is a popular multiplayer game developed by Blizzard Entertainment back in 2016. The game was made to tackle other Esports titles. Surprisingly, the game has enjoyed massive success since it's release with millions of players playing the game.
As it is a competitive multiplayer game, Blizzard Entertainment has made sure to provide its players with years of support through updates, which brings in newer content. Blizzard has blessing players with newer heroes, newer maps, more game modes, fun events, and much more.
All of the latest content is delivered to players through updates, which can be downloaded through Blizzard's own launcher known as Battle.net. The update size always varies depending upon the amount of content it brings to the table.
Troubleshoot and Solve Update Downloads Very Slow in Overwatch
The game has received a large number of big updates since release, featuring newer content. Some players have been facing a weird issue where their overwatch update will download at a very slow speed.
There can be a number of reasons why this could happen. This is a pretty common issue that can be fixed by applying a few troubleshooting methods. Here are a few ways to easily solve the problem:
Changing Battle.net Download Speed Cap
The default settings of Battle.net seem to cap your download speed at 100 kbps. Surely it is an annoying option to be set at default settings, and mostly this is the case for players getting a slow speed while updating overwatch.
This can be easily fixed by navigating through the settings and clicking on the Game Install/Update tab. Under the network bandwidth section, make sure both the latest updates and future patch data are set to a 0. This will remove the cap for your download speeds and you will now get your maximum download speed.
Restarting
If you're sure your internet is totally fine, and the download speed is only slow while updating overwatch, one quick troubleshooting step would be to restart your Battle.net client. We would recommend restarting your modem and PC as well. There could be a minor bug that is preventing Battle.net to download at your maximum internet speed.
To properly restart battle.net client, instead of just exiting the program, try opening task manager. Using task manager navigate all Blizzard-related processes and terminate them. After that, you may proceed to open your client again.
Installation of Patch Data
When in the process of updating your game using Battle.net, players may see their overwatch downloading at a very slow speed during a portion of the process. This may be due to the launcher installing or patching the data during that time. This is a totally normal process. In fact, almost all players appear to have slower download speeds when the launcher's in the process of installing the data.
Making Sure Everything is Compatible
Battle.net uses a process known as an agent to install updates on your computers. Your antivirus program may be interfering with the agent. You could also have an outdated driver or OS.
This can be fixed by temporarily disabling your antivirus and installing all the newer updates for your drivers. Also, make sure to have the latest OS installed on your computer.