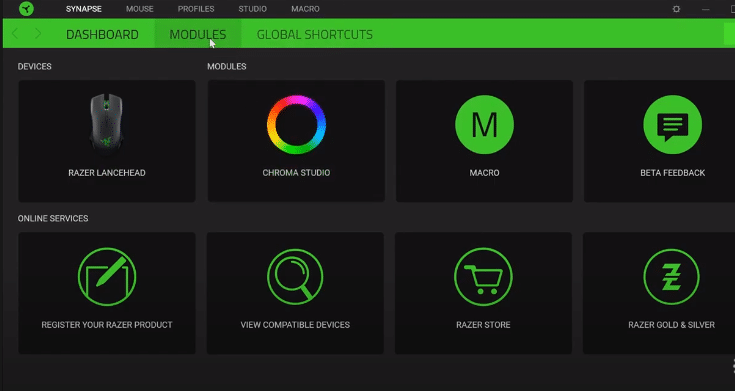 Razer devices are known for their high quality and premium designs. If you're looking to buy a headset, mouse, or keyboard then you should try Razer. Razer products ensure that your gaming experience becomes more immersive. Especially with the new Razer Surround tool that can help you gain a positional advantage over other players. However, Razer products can be a bit pricy when compared with other brands.
In this article, we will be going over issues with the Razer Synapse entry point not found. So, if you're getting a "rzsynapse.exe Entry Not Found" error then read through this article to find out some potential fixes for this problem.
How to Fix rzsynapse.exe Entry Not Found?
Repair Synapse
If you're having issues in getting your Synapse to work and keep getting the entry not found error then the first thing you should try is to power cycle your computer system. Shut down the computer system and turn off the power supply. Wait for around 60 seconds and plug in the switch again. Boot up your computer and try using Synapse. This process does not take much of your time and has a high chance of fixing any minor bugs that might be affecting your system.
After opening Synapse if you're still getting the same error then you can go ahead to the system settings and repair the program. To do so, you need to open the control panel and click on programs. From the program list, you need to find Razer Synapse and right-click on it. Click the repair option and follow the instructions to repair the configuration tool. Once the process is done, reboot your system and your issue will most likely be fixed.
Use Revo
A lot of users have mentioned that the problem is not resolved by simply uninstalling and reinstalling the Synapse. But this is because they are not properly uninstalling the program, and several Razer folders are still in your computer system when you uninstall using the control panel.
This is where Revo comes in, if you want to clean uninstall Synapse from your computer then we recommend that you use Revo uninstaller. You can go to the Revo official website to download the latest version of Revo Uninstaller. After the download, extract the file and run the program. You need to search for Razer Synapse from the list of programs you can uninstall. Click on it and then use the uninstall button located at the top of the program window.
Once that is done you can go ahead and restart your computer system. After your PC boots up you need to go into your program files and delete all the Razer folders that are still present on your computer system. Then you can just go to the Razer web and download the latest version of Synapse onto your computer system. From there you can configure all of your Razer devices one by one and your issue will most probably be fixed.
CCleaner
Cleaning the system registry can also help sort out this issue. All you have to do is download the CCleaner from the CCleaner official website. Make sure that you don't use any 3rd party site and stick to official sources only. When the program is installed, you can go ahead and run the application.
After opening the application, you need to click on the Registry options from the menu. From there click on scan for issues, the scanning process will start and you will have to wait a few minutes for it to complete. Once the scan is complete you should go ahead and click on the Fix issues option.
You need to repeat this process several times until you don't see any issues after scanning the registry files. After this process, reboot your system once and try installing the Synapse again. If the issue is still not resolved then the only option, you're left with is to contact customer support. Explain your issue to them and ask for their help. It can take them a day or two to respond to your mail so be patient. Make sure to provide them with screenshots and a recording of your specific issue to make it easier for them to understand your situation.