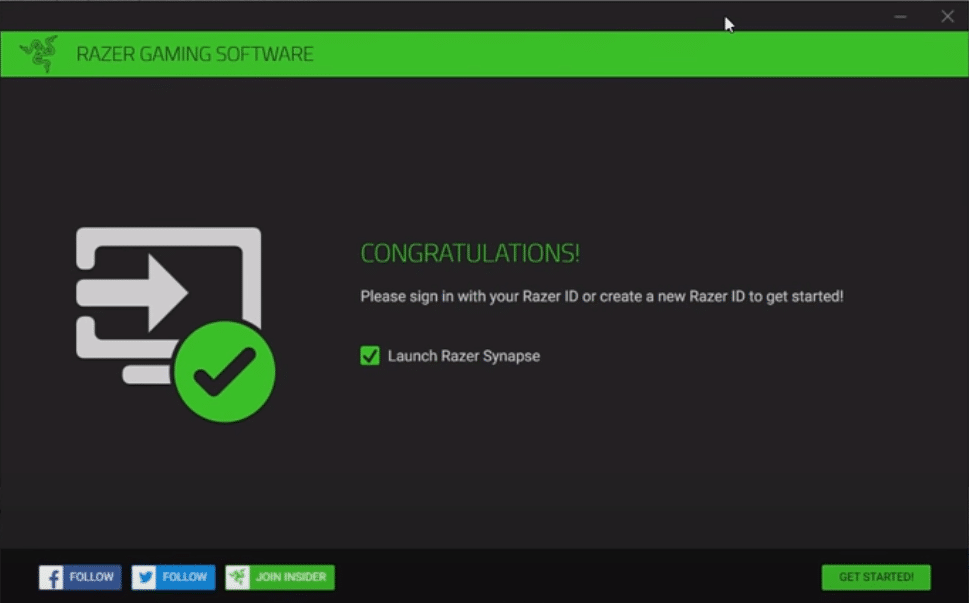 Configuration tools like Razer Synapse can make it easier for users to manage all of their Razer devices from one place. You can program different buttons, tweak different settings to get your peripherals to match your playstyle. So, If you're using any Razer equipment it is recommended that you install Synapse immediately to improve performance.
Recently a lot of users have been complaining about issues logging into their account. They are not able to configure their peripherals and all the settings are set to default. If you're in a similar condition then here are a few fixes you can follow to troubleshoot this problem.
How to Fix Can't Login To Razer Synapse?
Server Issues
If you were able to use your account without any issue to this point but got suddenly locked out then it is likely that this problem is because of a server issue. You can browse online forums or open up Twitter to verify whether or not other users are having similar issues.
If everyone is running into the same problem then the only thing that you can do is to wait for the Razer team to bring the servers back online. Unfortunately, there is no other way around it and you will have to keep waiting until the maintenance break is over. It can take somewhere from 30 minutes to several hours. So, be patient and keep waiting.
Guest Mode
Some users have mentioned that opening up the Synapse in guest mode fixed this issue for them. To do so, you have to completely close the Razer Synapse from the system tray in the bottom right corner. Right-click on the Synapse icon and click exit. Once that is done you can go ahead and launch synapse from the start menu. After that double click the synapse icon from the system tray and wait for around 60 seconds.
Doing this will open up the app in guest mode and you will be able to configure your devices. When the issue is fixed you can go ahead and log back into your account. You might have to set up configurations again from scratch when you log in as a guest user so be prepared for that.
Check Connection
Sometimes it is your connection that is causing Synapse to behave like this. When your software is not able to properly communicate with the servers then of course you will be running into login issues. If you're in a similar situation then restart our Wi-Fi router once to see if that fixes your problem.
You also need to make sure that the credentials you're putting in are correct. Most often than not the users are using incorrect credentials to log in to their account. So, make sure to double-check all the upper- and lower-case letters while you input your account credentials into the program.
Reinstall Synapse
If the issue is still not fixed then we recommend that you go ahead and completely uninstall Synapse from your computer system. Make sure to remove all of the remaining files while you do that. Open up your control panel and remove synapse from the list of programs. After that reboot your computer system once.
After your PC boots up you need to check the activity tab and delete any Synapse-related tasks that are still running. Once that is done reboot your computer system again and go to the Razer official website. From there you can download the latest version of Synapse 2 or 3 depending upon which one is more compatible with your device. After the installation is complete try logging into your account to see if your problem is fixed.
Check Firewall
Sometimes, your windows firewall can also cause you to run into similar errors. Where one of your programs will not be able to communicate with the internet. So, to fix this issue you need to open up the windows firewall from the startup menu. From the Firewall settings, you need to make sure that the Synapse is allowed to communicate with the internet through a Public as well as a private network. After doing so, just reboot your computer system once and try logging into the Synapse to check if that fixed your issue.