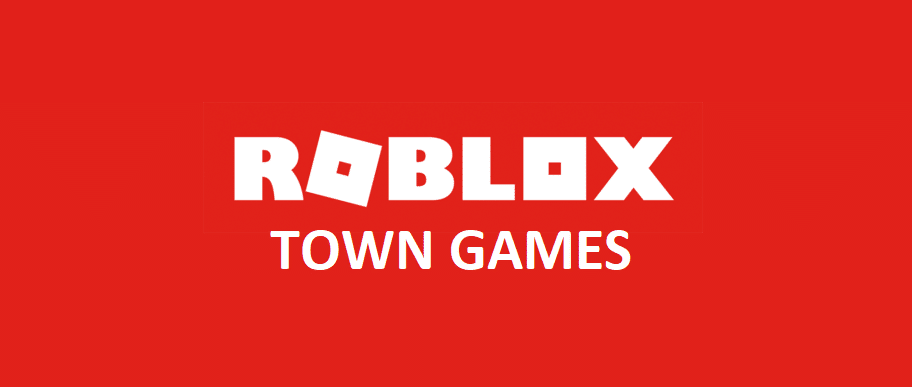 Roblox allows players to build just about anything that they have ever wanted in the form of a video game, in a very literal sense. There is an entire application that can be used for free by players to create video games inside of Roblox, which can then be played by other users across the world. You can create just about any type of game that you've wanted to, and any type of thing that you've wanted to create as well. This means that there are also many Roblox games that allow you to build and own an entire town of your own.
These Roblox town games put players in control of a town which they usually have to build from the ground up, or which they can explore and interact with at will. These are mainly popular for how immersive and enjoyable they can be, and it is why thousands of users play them every single day. If you're looking to enjoy some Roblox town games as well, you probably know by now that there are lots of great options to pick from. Some of these options are mentioned below.
4 Great Roblox Town Games
City Tycoon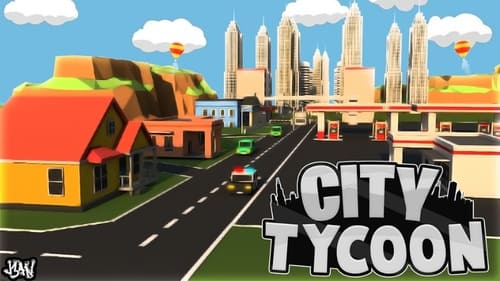 Tycoon games are definitely some of the most addictive ones out there, and there's no surprise that one of the said games which are focused on building entire cities is on this list. Like the name of the game suggests, City Tycoon is mainly about becoming the mayor of a city and building it into a much better place. However, that isn't strictly how you can play it. That's because players also have the option to play in a way that actually makes their city more of a town. You can decide not to expand and enhance the area so much that it shifts from a town to a city.
Players can choose to keep things light and simple, allowing you to turn City Tycoon into a Roblox town game. There are lots of great customization options and many different fun ways that you can handle the new town of yours in this game, which is exactly why it's so fun. There are many fun outcomes, many interesting scenarios, and more that engage you in City Tycoon. It is actually a relatively new game that still gets updated regularly, meaning you can expect even more fun content to be added in the near future.
Blox Life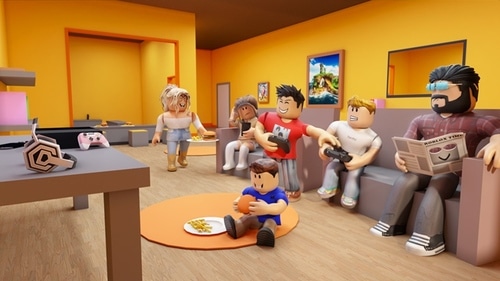 If you're looking for a Roblox town game that actually lets you step inside of a town rather than create one for yourself and expand it, there aren't many options better than Blox Life. IN this game, you start off with your character thrown into an entirely new town, where they must adapt. You'll be meeting lots of new people, other players, getting to interact with many different parts of the town, enjoy fun mini-games, and do much more of the sort. It allows you to truly experience what it's like going to an entirely new town and exploring all of the fun possibilities.
It is also a life simulator game, meaning that exploring isn't all that you'll be doing. You have to meet new people and make friends for your character. You eventually have to start a family too, and there's even the option to adopt a child for yourself. It is a quite immersive Roblox town game with many different features, and once again it is actually a relatively newer release. This means that there's likely a lot more in store for players in the form of updates.
Tiny Town Tycoon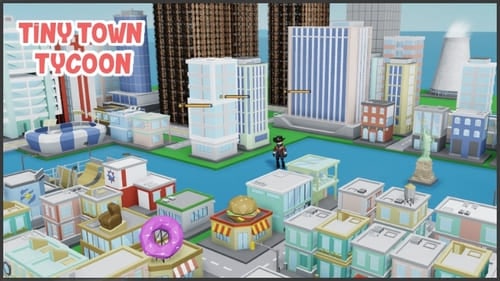 If you've ever wanted to enjoy building a small town of your own in a Roblox game, there aren't many better options than Tiny Town Tycoon. That's because it allows users to create a small town of their own in a quite literal sense. You'll be taking control of your character that will be relatively gigantic and going around here and there in a large space, building a town at your command. The town will be just like any other, featuring many residents, different regions, different places to visit, and more of the sort.
The only difference is that said town will be miniature unless you zoom in, and it will also have a giant guardian mayor in the form of your character. As you start your town from the ground up, you'll have pretty much nothing. But as you keep working hard and making it a better place, this town will soon start to be filled with life. It is a fun and addictive Roblox town game that is certainly a cool unique idea. That is exactly the reason why Tiny Town Tycoon has found its name on this list.
Welcome to Bloxburg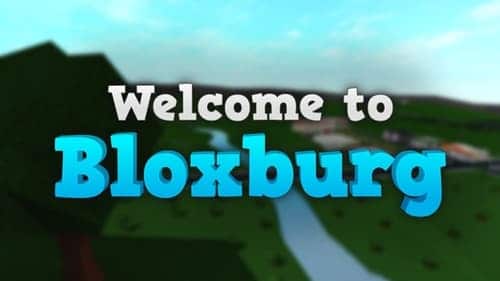 When it comes to Roblox games that allow you to experience life inside of a vibrant town filled with life, you can almost definitely expect Welcome to Bloxburg to be on the list. It is one of the most popular Roblox games ever released based on the number of visits, and there's a good reason for all of this popularity. Players are put inside of a town known as Bloxburg, which is filled with wonderful places to visit and people to meet.
You'll be using your character to adjust to life inside Bloxburg, and you'll be doing with many other players. It is the oldest name on this list and it is also the most popular one. Thousands actively play Welcome to Bloxburg every day, meaning you should have no issues finding a populated server. Once you get into the town with all these other people, you'll be able to do all sorts of things. This includes getting a house for yourself, getting a job, and working hard every day, among other everyday life tasks of the sort. There aren't many Roblox town games as immersive as this, which is a major reason why it is recommended for all players looking for places of the sort to visit.