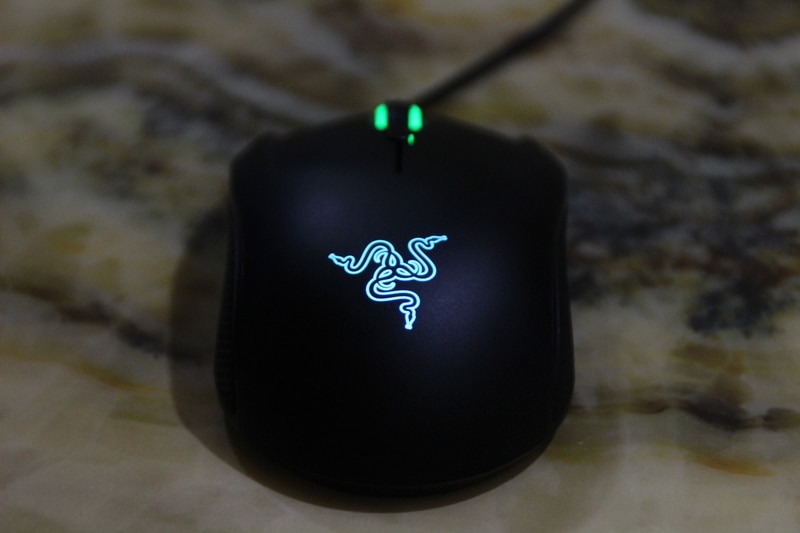 Even though using a wireless mouse can be pretty convenient, they come with its own set of problems which can be quite frustrating at times. If you own a wireless Razer Viper Ultimate, chances are that you might have already experienced the blinking red issue.
While the flashing red sign usually means that the mouse is currently low on battery, it could mean that your mouse isn't charging at all. If you happen to face a similar problem with your mouse, then here are some of the things that you can try to get fixed:
Razer Viper Ultimate Blinking Red
1. Cleaning the Pins
Having dirty charging pins is one of the main reasons why you may come across such an issue. In such cases, it is highly recommended that you start with cleaning both the pins found on the dock as well as the charging contact on your mouse.
To clean, you can make use of any soft toothbrush that should be able to remove debris from the pins as well as the charging contact. Also, make sure that you aren't too rough with the cleaning as you can end up causing unwanted damage.
2. Adjusting Your Mouse
There's a chance that you might not have adjusted your mouse on the dock in the way that you are supposed to. As there is a really specific way in which you have to place your mouse on the dock, make sure that you put it on the required spot.
3. Configuring Your Mouse
Before you rule this out to be a hardware defect, we recommend that you at least try checking how your mouse has been configured in the Razer Synapse software. Also, make sure to have the latest version of firmware and drivers installed on your computer.
Alternatively, you can try charging your device without having the Razer Synapse app running in the background.
4. Faulty Device
If you have tried properly seating your mouse but still are stuck with the same blinking issue, chances are that you have a faulty device. In this case, you shouldn't be able to do anything about it except getting it completely replaced.
Unfortunately, purchasing a replacement is bound to cost you quite a few bucks. If your device is still under warranty, you should get in touch with the manufacturer instead for a free replacement.
The Bottom Line:
Annoyed with your Razer Viper Ultimate that keeps on blinking red light? Though the red light is supposed to warn you that the mouse has low battery, cases have suggested seeing the same red light while the mouse is charging.
But as annoying as this might look, you should still be able to troubleshoot this problem by following a few troubleshooting steps. Luckily, you should be able to find all these written right above!