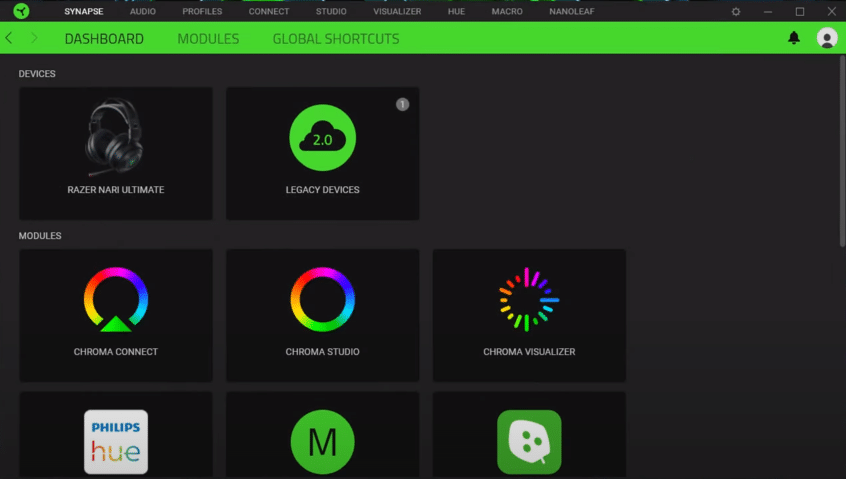 If you've just bought a Razer product then you should try downloading Synapse to configure your Razer device. This program only works with Razer products and makes it possible for users to access different features of their device. For example: assigning macros to the keyboard keys and changing the mouse DPI settings.
You can easily get your copy of the software from the Razer web. For some reason, if you're not able to download Synapse on your PC then these steps might prove to be helpful for your issue.
How to Fix Razer Synapse Won't Download
Check Internet
First and foremost, you should always start by checking your network connection. A quick restart to your router won't take much time and has a high probability of troubleshooting minor issues like this. You should do a speed test to determine the quality of your connection. To improve the signal strength of your network it is recommended that you move the router physically closer to your PC.
You also have the option of using your mobile hotspot to check if that seems to help your issue. Most often than not you will be able to download the program after power cycling the router once. So, make sure you do that before moving forward to other methods.
Reboot PC
If you're sure that the connection is working just fine then chances are that the actual culprit is your PC. Some users did mention that they were able to get the configuration tool to download on their PC after rebooting the system multiple times. So, you should try that for yourself to check if it sorts out your problem too.
Use VPN
The proxy settings of your connection can sometimes cause issues like these. Luckily, using a 3rd party VPN allows you to get around this issue and access the content that was blocked by your connection provider. It is always better to use the paid version of VPN but a free VPN will also do the job if you don't want to spend the money. So, just download a VPN and run it in the background. After that try downloading the Synapse tool again.
Change Browsers
A fix that worked out for some users was switching the browsers. Minor bugs like this are quite common and you shouldn't get too worried if you're having difficulties in downloading a particular program. If you're trying to download the Synapse on chrome then you can switch to Firefox or Opera and that would increase your chances of downloading the program on your PC.
Razer Support
It could also be the case that the Razer servers were down at the time that you were trying to download the configuration tool. You can confirm this by going to the Razer Twitter and browsing the latest tweet. In this scenario, all you can do is wait until the servers get back online. If you're anxious then you can also send Razer an email about your issue. That way you'll be notified whether or not the issue was from their end.