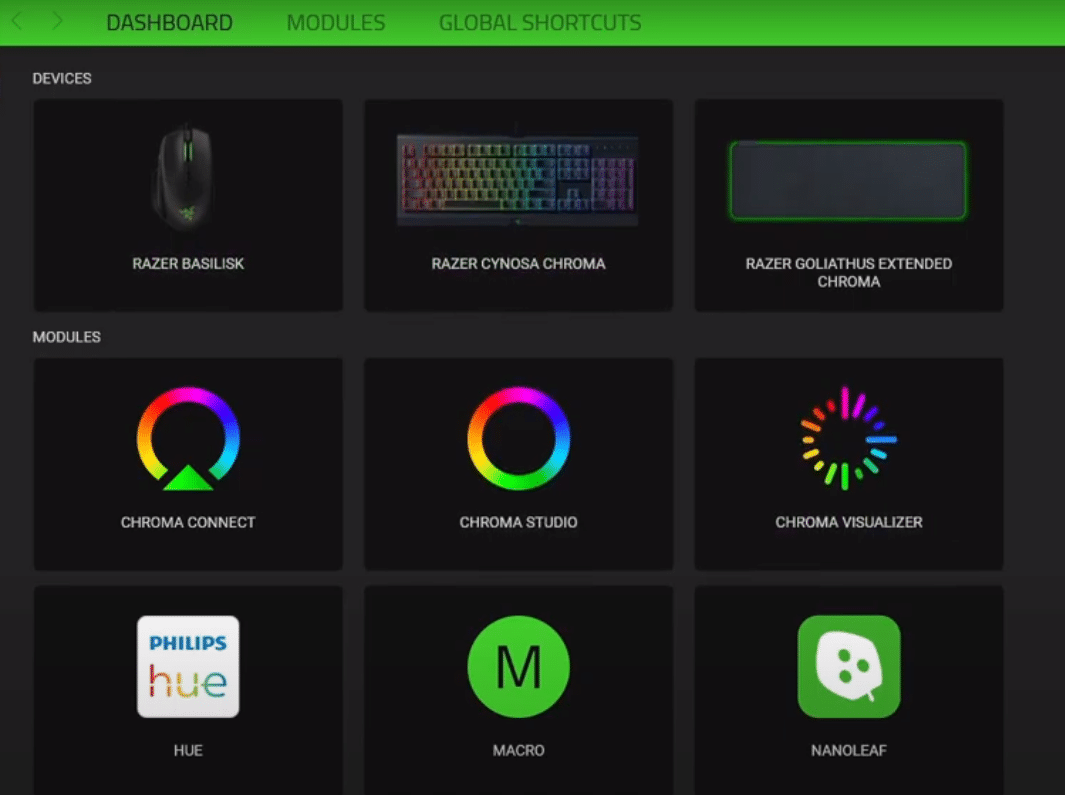 Razer Synapse will help you manage all of your Razer products from one palace. It gets frequent updates, which include interface improvements and minor bug fixes that might be affecting your gaming experience. The overall interface is quite easy to use and you can browse through hundreds of features to help you manage your devices easily.
A lot of users have recently been having issues with the Synapse not updating properly. It can be quite annoying especially when there are some bugs in your current Synapse version. If you're in a similar situation then here are a few fixes you can follow to troubleshoot this problem.
How to Fix Razer Synapse Update Not Working?
Manually Update
The best possible fix that worked out for most users was manually installing the update onto their computer system. To do this you ended to first uninstall the Razer Synapse from the control panel. After removing it you need to restart your computer system once and open up program data. From there you need to delete the Synapse folder. Then reboot your computer system again and download the latest update from the Razer Official website. You should face no further issues in updating your Synapse tool.
A few things to keep in mind, you need to delete the Synapse folder from the program data otherwise this fix won't work. If you're unable to delete the synapse folder then you should reboot your PC once again and try to remove the folder. Once you're done just log into the updated version of Synapse and start configuring your Razer devices.
Disable AI Protection
One of the reasons why users run into this issue is that their routers won't allow them to access dangerous websites. Sometimes this feature can malfunction and stops some of your programs like Razer Synapse from communicating with the Razer Servers. This is why you're unable to get updates on your computer system.
Luckily, to get around this problem all you have to do is open up the gateway address of your router. To do so, you need to open up your browser and type in the address into the URL bar. For example: 192.168.0.0. Once logged into the admin panel you need to navigate to the AI Protection settings and disable the "Block dangerous website feature" After that just wait for 5 minutes and try updating your Razer Synapse. Your issue will most probably be fixed.
Check Home Network
If you have tried both of the above-mentioned fixes but the update is still not working then there is likely something wrong with the network. The first fix we recommend is that you power cycle your router once. To do so, just unplug the power source for about 30 seconds and plug it back in.
Once the power source is plugged in you can go and try updating the Razer Synapse. If it is still not working then you should move the router closer to your computer system to improve the overall signal strength. This will maximize your chances of getting the Synapse tool to update to the latest version.
Razer Team
On the off chance, if your issue is still not fixed then we recommend that you try contacting the Razer team. It would be best if you could provide them with a screenshot and recording of your specific issue. Doing this will make it easier for the support team members to identify your specific problem and they will be able to guide you accordingly through the troubleshooting process. Make sure to also inform them about all the troubleshooting methods you have tried so far which have not fixed your problem.
There are several ways you can contact them but most users prefer to get into a live chat with the support members. This ensures that your issue gets fixed as soon as possible. You can also send them a mail or open up a support ticket to keep a proper record of your conversation. The more information you provide the Razer team, the easier will it be for them to help you out. So, we suggest that you record a video of your specific issue and send them an email.