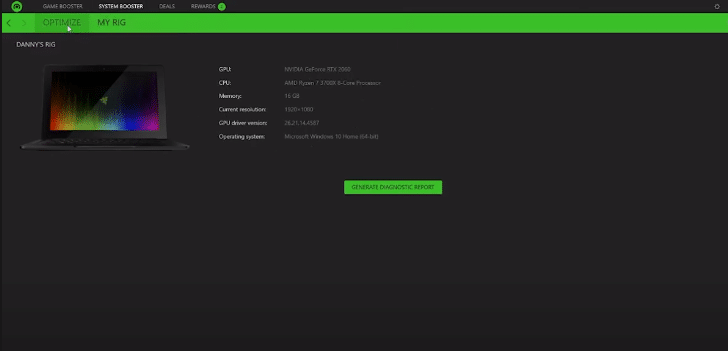 If you're constantly running into performance issues then we recommend that you install Razer Cortex onto your computer system. It will optimize your system settings to free up a lot of your RAM storage. This will ensure that more resources are available for your games, which means better FPS, less stutter, and minimal lag spikes. So, just install Razer Cortex to get the best performance results out of your computer system.
Recently a few users have been complaining about their Razer Cortex Account not working. Whenever they try to log in, an error shows up saying that the account is locked. If you're in a similar situation then here are some solutions that can potentially sort out your problem.
How to Fix Razer Cortex Account Locked?
Change Credentials
The majority of times this error occurs when you repeatedly input the wrong account credentials into Razer Cortex. For safety purposes, Razer locks out your account due to this suspicious activity. This prevents hackers from breaking into your account and keeps your user information safe.
For the majority of users, the fix that worked was simply changing the Razer ID credentials. You need to go to the Razer official website and log into your account. From there navigate to your account settings and change the password from the security tab. After confirmation, you need to restart the Razer Cortex application and try logging into your account again. Your issue will most likely be resolved and you will be able to optimize your system settings without any issue.
Power Cycle Your Router
Sometimes this error is related to your connection which does not allow you to connect to the Razer Server. This is why you keep getting the account locked out error. So, if you're in a similar situation then the first thing you should do is power cycle your router. Plug out the power cord and wait for around 45 seconds before you plug it back in. Once the router is back up, connect it with your system and try logging into your Razer account.
System Restore
If the issue started happening after you updated your windows, then one possible fix for this situation is using the system restore feature on your Windows. This reverts the update to a previous version which was working just fine for you. Doing this will fix all of your window's update-related issues and this process won't take up much of your time.
All you have to do is type recovery in the windows search box. From there open up the restore control panel and go into the system restore files. You can select any restore point that you want your system to revert to. Unfortunately, this feature will only work if you have set up a restore point beforehand. This is why most users recommend making multiple restore points when your system is working properly so that whenever you run into issues you can just switch back to the previous settings and the issue will sort itself out.
Too Many Attempts
The Razer out locking feature kicks in when the users try to login using the wrong credentials multiple times. The Razer servers flag this as suspicious activity and don't allow any further attempts to keep hackers away. In this situation, the only this you need to do is wait out the timer that can last around 5 to 10 minutes. After that just try logging in again and your issue will be fixed. Make sure to use the correct credentials after the 10 minutes or the locked-out timer will increase and you won't be able to access your account for the whole day.
Razer ID Support
Lastly, if no fixes sort out your given issue, then your best option is to ask Razer ID support for assistance. Provide them with all the relevant details along with screenshots of your issue. You will have to wait around 24-36 hours to receive a response. Once they're able to identify the actual problem then they will be able to guide you through different troubleshooting methods. Or if the problem is with the account itself then they will also fix it for you. So, just send them an email and wait for their response.