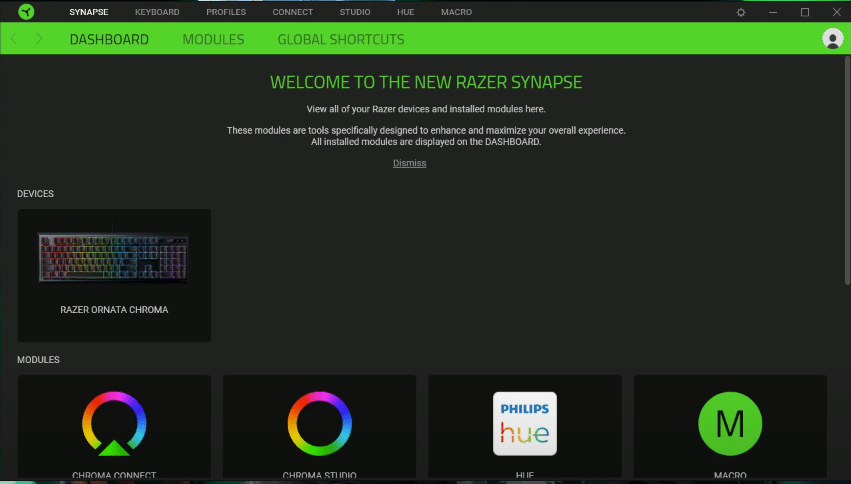 A brand that needs absolutely no introduction among fans of gaming peripherals is Razer. It is easily one of the most popular and widely considered as the best of all thanks to the brilliant products it has in store. But these products aren't the only thing which makes it as good as it is, since the company also has a few other great things up its sleeve too.
One thing in particular which is worth noting is the collection of software from Razer. One of these is Razer Synapse, which is a great thing to try for anyone who owns hardware from the brand.
Razer Synapse can be a very helpful app for all those who own Razer peripherals, but it can only be helpful when it is properly running. This means that the program crashing certainly isn't any good, which goes without saying.
If you're facing problems with Synapse crashing again and again but can't find any solutions for the issue, we've got you covered. We've got all the fixes you can need to be listed below, so make sure that you check them all out if Razer Synapse keeps crashing on your device.
How to Fix Razer Synapse Keeps Crashing
Restart the Computer
One solution which may not seem completely likely but is actually quite effective is restarting your computer. Close any applications running and then turn off the computer. Now just turn it back on after waiting for a few moments and launch Synapse. If it continues to crash despite restarting, you should move on to the other solutions listed below.
Close All Other Razer Software Instances
One of the main reasons for Razer Synapse constantly crashing over and over again whenever players try to launch it is other applications from the brand interfering with its functions. This is a problem that Razer has been trying to fix for a while, but it's still one that's inexplicably common.
It could very much be the reason why you're facing this problem too, given that you have any other software from the company installed and use it regularly.
Luckily, the solution is as easy as you'd like. All that users need to do is make sure they've closed Synapse and all other software from Razer too, including those running in the background but not showing up on the screen. This can easily be done with the Windows Task Manager. Make sure that every instance of these programs is closed, and then launch Razer Synapse again. It shouldn't crash this time around.
Update Razer Synapse
Another good reason for Razer Synapse not working like it is supposed to and just crashing whenever players try to use it is that the program could be outdated. Outdated versions of any software like these don't run as they did once, which is why they should be updated immediately.
Razer releases released updates for the app on a regular basis which fixes problems like crashing, bugs, and more, so make sure that you check the official site and/or other official forums to learn of any new versions.
Disable Antivirus/Firewall
If Razer Synapse doesn't run properly, or doesn't start at all and just crashes on launch, it is more than likely that external apps could be causing problems with it. To fix any such problems with Synapse, the first thing users should try is disabling antivirus programs and Windows firewalls. These identify the software as a threat at times, even though it isn't.
If doing so seems a little too dangerous, users can also take the longer but the safer route by going into the manual settings for both their firewall as well as antivirus and then whitelisting Razer Synapse from here.
Perform a Complete Reinstall
If all the other solutions weren't the ones that could help you, the last solution on our list here is sure to help. Users have to completely uninstall Razer Synapse and any other files left over after the uninstallation to perform a complete reinstall of the app. Once these files and the software itself are deleted, go to Razer's official site to reinstall the latest version, and it should now work.