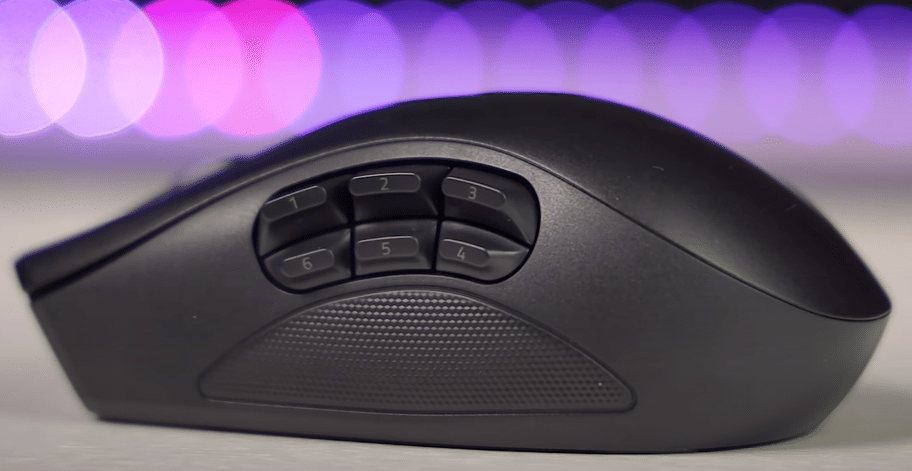 Gaming peripherals are Razer's specialty, and this includes the wide variety of great gaming mice that they've got in store for players. All these different gaming mice belong to all kinds of different series of products, each with its own specialty.
Specific ones are great for specific types of games. For example, some are better for MMOs, some are better for FPS games, and more of the sort. If you're looking to buy one of these gaming mice, one choice available is the Razer Naga for FPS players, which we'll be discussing more today.
More Info on the Razer Naga
The Razer Naga series of gaming mice is easily one of the most popular that Razer has. It is a beautiful, bulky, and overall well-designed mouse with many great benefits.
The products in this range certainly have a lot of great, unique things about them which make them great for most. However, there are a lot of people that think it isn't such a good option for those who mainly play first-person shooters. The reason for this is the layout of the Razer Naga.
It's a gaming mouse that was made specifically for players who enjoy playing MMO or MOBA games on a regular basis. This kind of game requires very sudden inputs and reaction times, which is why the Naga is equipped with a highly impressive 12 extra buttons on the side panel which are fully customizable to match your preferred layout.
Many believe that this is a bit unnecessary and uncomfortable for FPS games, but those who have used the Razer Naga to play FPS games know that this isn't the case at all.
Using the Razer Naga for FPS
The Razer Naga is easily a great mouse for FPS gaming. The buttons on the side can be just as helpful for first-person shooter players as they can be for MMO or MOBA players. Nowadays shooters have all kinds of different mechanics and character gadgets which are very easy to use as a result of the side buttons on this gaming mouse. The best part is that the buttons are very comfortable to use and can be significantly easy to get used to after just a bit of practice.
The device itself is supported by Razer Synapse 3, which means that all the buttons can be mapped out to a user's own liking, and to the needs of the specific FPS being played. Since the Razer Naga is a wired mouse, there's also no input lag at all.
The only problem which one could consider is the size and weight of the mouse, which can make movements a little slower. While this is a big con for competitive FPS gamers, it is absolutely nothing to worry about since players can easily adjust to the weight after a bit of usage. So to answer the question, the Razer Naga is indeed good for FPS games.