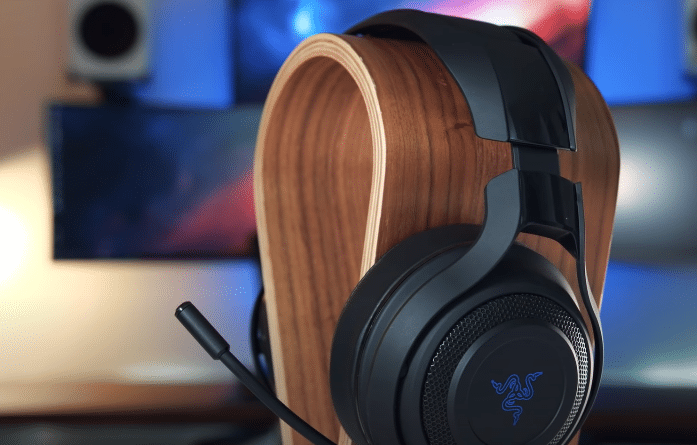 Having a good gaming headset can help you get that positional advantage over other players. You can hear where the footsteps are coming from and can adjust your gameplay accordingly. Moreover, your gaming session is more immersive, and overall, you enjoy your matches more.
Razer ManO'War is a premium gaming headset that has high audio quality. However, some users are not able to get their ManO'War to show up in the Razer Synapse configuration tool. So, if you're in a similar situation then here are a few fixes that might help you solve this problem.
How to Fix Razer ManO'War Not Showing Up In Synapse?
Use Another Port
This issue is quite common among the ManO'War users. The majority of users mentioned that they were easily able to fix this problem by simply using another port on your computer system. It does not mean that the port on your computer system is faulty but rather sometimes changing the port refreshes the connection and there is a high chance that ManO'War will start showing up on your Razer Synapse. So, all you have to do is plug the dongle into another port and there is a high chance that your issue will be fixed.
Install Razer Surround
Some users also mentioned that they were able to get this problem fixed by simply installing the Razer Surround tool on their computer system. So, if you don't have it already installed on your computer system then you need to go to Razer's official website and download the latest version of this tool. Once it is done downloading you can install the application by running the setup and following the on-screen instructions.
One thing you should keep in mind is that your Razer ManO'War should be plugged in as you install the Razer Surround. After the installation is finished you can go ahead and launch the application. There is a high chance that you will be able to get your Razer Synapse to pick up your headset after installing Razer Surround.
Reinstall Synapse
Another fix that worked out for most users was removing the Synapse completely from their computer system and then installing the latest version from the official sources. So, if you are still not able to get your ManO'War to work with synapse then you can also follow this step.
To remove the Synapse from your computer system you need to open up the control panel and go into program settings. From there find Razer Synapse from the list of installed programs and right-click on it. Click uninstall and follow the instruction on the prompt to remove the program from your computer system. After that is done you should restart your computer once.
After your PC boots up you need to go into your program files and delete all of the hidden Razer folders that you can find. This will ensure that these remaining folders don't corrupt the new installation of updated Synapse. After removing all Razer folders, you should reboot the PC again and then download the latest version of Razer Synapse. Install it on your computer system and then log in to your account to check if it picks up your ManO'War.
Contact Support
Lastly, if you're still not able to get the device to work with Razer Synapse then we suggest that you contact Razer Support. Open up a support ticket and provide them with every detail of your issue. Also, tell them about the troubleshooting methods that you've tried so far. This will make it easier for them to understand your particular issue and they will be able to guide you accordingly through different troubleshooting methods.
The live chat can also be used if you're looking for a quick response from the support team. Otherwise, you can just send them an email and wait around 36 hours to get a response from them. However, on the off chance if your device is faulty and is not working with your PC then the only thing that you can do is get it replaced. If your warranty is intact then forward a warranty claim to get a replacement within a week.