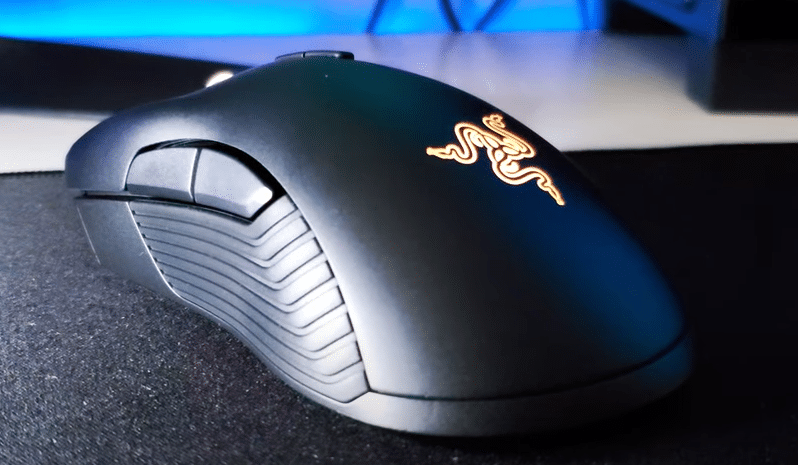 It can be quite frustrating when the mouse cable keeps getting in your way when you're trying to aim. You can always buy a cable catcher and attach it with your mousepad, but it is not guaranteed that you won't run into similar issues again. The Razer Mamba wireless is the perfect gaming mouse for you if you want to avoid cable management.
Although it is a pretty reliable mouse, some users have been complaining about issues in getting their Razer Mamba to work properly. This is why we will be going over some troubleshooting methods that can help you fix this problem.
How to Fix Razer Mamba Wireless Not Working?
Check Firmware
If your device is on outdated firmware then it is likely that you'll run into issues while using the Razer Mamba Wireless. So, to fix this issue all you have to do is download the firmware updater using your browser and then install it on your PC. Once the updater is installed, you just need to run the application and follow the instructions to update the firmware of your device.
It won't take you much time if you have a fast PC and internet connection. So, make sure to give this a try before moving on to other troubleshooting methods.
Battery Status
Some users have also been having issues with their Razer Mamba not charging properly. Even though they have the power cable plugged in, the mouse will not charge at all. The main reason for this issue is that users are not aware that they have to first turn off the mouse for it to charge properly.
You can easily do so by using the button at the bottom of the mouse. Just switch it to the off position and you shouldn't be running into charging issues anymore. To fully charge your mouse you need to keep it plugged in for around 4 hours depending upon the current battery status. Afterward, you can use the mouse for up to 45 hours if your battery is in good health.
Calibration
It is also quite common for users to complain about the mouse not working on certain mousepads. This issue is mainly related to the surface calibration settings. The good thing is that you can easily configure the surface calibration settings using the Razer Synapse configuration tool. So, if you're using the mouse on a rough surface then you can just log into your Synapse account and change the device settings accordingly.
Razer Forums
If you're still not able to get your mouse to work properly then you always have the option of opening up a support thread on the community forums. That will make it easier for you to interact with other users.
You can ask them for troubleshooting methods that helped them to get their Razer Mamba to work. But there is also a good chance that your device is faulty. If that's the case then the only thing that you can do is to replace your device