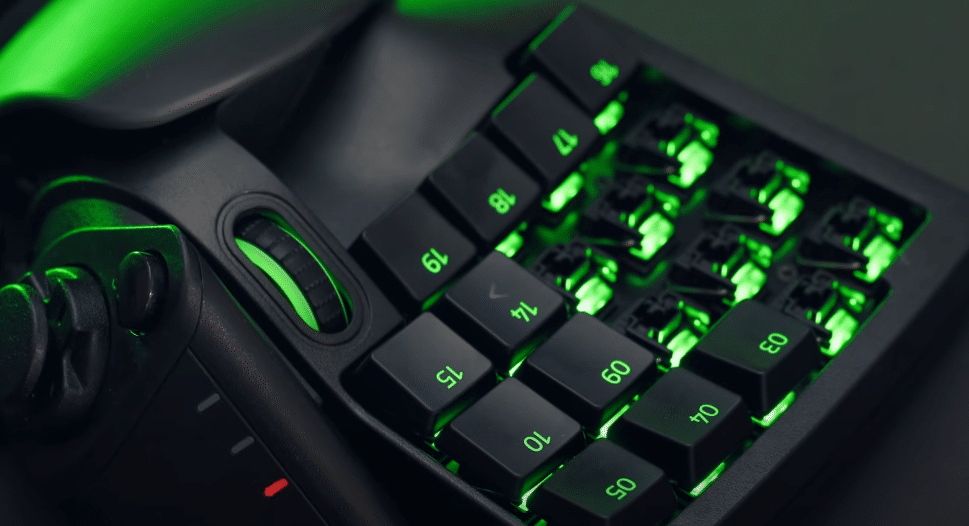 Razer Tartarus is a compact keypad that you can use with just one hand. These keypads are intended for users that are looking for a small and ergonomic keyboard for their gaming sessions. However, the market for these keypads is quite limited and not many gamers choose the Razer Tartarus.
This is because of so many high-end gaming keyboards that have been launched recently. In this article, we will be going over whether or not the Razer Tartarus is suited for users that would like to use the keypad using their right hand.
Razer Tartarus Right-Handed
Currently, the Razer Tartarus is only available for gamers that use their left hand to access the keyboard. There are no right-handed variants available as the market is so small. It is just not feasible for Razer to launch a right-handed variant of Razer Tartarus. Even though you can find a left-handed mouse quite easily, that is only because the market is so substantial as compared to Razer Tartarus. Everyone who uses a computer relies on their mouse to navigate.
Even though the fraction of users that like the left-handed mice is very small as compared to the overall customer base. But it is still large enough for corporations like Razer to launch the left-handed variants of some specific mouse models. So, if you're looking for a right-handed keypad then you can look towards other options like an ErgoDox. You can just connect the right half of the ErgoDox with your system and then you'll have a right-handed keypad.
Unfortunately, the only thing you can do besides that is going on the Razer Forums and request for a right-handed variant of Razer Tartarus. If enough people, do it, then Razer might consider launching a right-handed keypad. So, make sure to do your part and encourage other users who are in a similar situation. After that, all you can do is hope that Razer takes notice and launches a right-handed variant for this compact keypad.
The keys on this keypad are customizable, you can assign different macros using the Razer Synapse configuration tool. You shouldn't have much trouble in assigning macros to the programmable keys are the interface is so straightforward. But on the off chance, if you're still confused then you can always refer to a YouTube video for instructions. That way you can follow the steps shown in the video and assign macros accordingly.
Conclusion
At the moment, The Razer Tartarus gaming keypad is only for gamers that use their keyboard using the left hand. If you desperately need a right-handed keypad soon, then it would be best for you to look towards other brands. As mentioned above the right half of an ErgoDox keypad will suit your needs perfectly.
So, you can just link that with your system and you're free to use a left-handed mouse with the keypad. You can also try switching to left-handed keypads, it would be annoying at first but you will get used to it in no time.