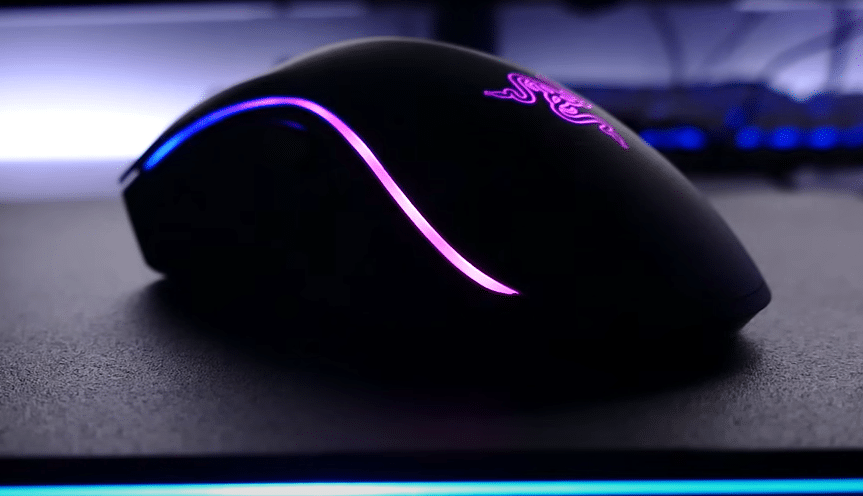 It is a gaming mouse launched by Razer, it has a premium design, RGB lighting, and programmable buttons. The DPI compatibility is up to 16000 and it provides you an accuracy edge over other players. So, if you play a lot of FPS games then this mouse will help you improve your gameplay.
Although some users have mentioned issues with their Razer mouse recently. Where it would randomly freeze between gameplay, it can be quite annoying as you are left powerless in front of other players. If you are having the same issue with your Razer Mamba Tournament Edition then here are some fixes that can help you sort out this problem.
How to Fix Razer Mamba Tournament Edition Freezing?
Change the Polling Rate
The fix that worked out for most users in a similar situation was increasing the polling rate of their Razer Mamba. To change the polling rate, you can either use Razer Synapse or the buttons on the mouse itself. Polling rate is the number of times your Razer Mamba communicates its position to your computer system. The higher the polling rate the smoother the mouse pointer will feel.
If you want to do it from the Razer Synapse tool then launch the app and browse to mouse settings. From there go to mouse performance and you'll find the polling rate option on the right side of the performance tab. You can choose the polling rate you want from the menu. Most gamers prefer to set it around 500Hz to 1000Hz. After you're done apply the settings and try using your mouse again.
It will not only fix the freezing issue but also improve the overall smoothness of your aim. So, make sure to set a polling rate that best matches your competitive gameplay.
Clean Sensor
Sometimes dust particles can gather on your mouse sensor which is why it is not able to communicate its current position to your computer system. This decreases the overall accuracy of your aim and if the build-up is substantial then you will eventually run into freezing issues.
This is why it is recommended that users clean their mouse sensors at least once a month. Make sure that the surface you're using it on is also clean otherwise the particles will gather up again in no time.
To clean the sensor, first, unplug the mouse from your computer system. then get yourself a q tip and put some rubbing alcohol on it. After that gently swipe the q tip on the mouse sensor, make sure not to use too much force or you will end up further damaging the sensors. After cleaning you need to wait around 10 minutes for the sensor to dry out. Plug the mouse back into the computer system and check if your freezing issues are fixed.
Mouse Calibration
Some users have mentioned that setting up custom calibration can also help you fix this error. To calibrate your device, open up Razer Synapse and select your Mamba mouse. From there click on calibration settings and add your mouse mat to the "Add a Surface" option. After which you just have to move around the mouse for the Synapse to calibrate your device. Once you're done just apply the settings and reboot your PC once. When the system boots back up try using the mouse to see if your issue is resolved.
Support Team
If your issue is still not resolved then we recommend that you contact the Razer Support team. It would be best if you could provide screenshots or recordings of your issue. Doing this will help the support team members pinpoint the exact cause of your issue. So, make sure to explain every detail and troubleshoot methods you have tried so far.
Once they can identify the problem then they will guide you step by step through different troubleshooting procedures. The Razer team response times are quite short, so your issue will likely be solved within a day or two. You can contact the support team through the official forums or by sending them an email. Afterward, just wait for their response and follow their every instruction to maximize your chances of fixing this issue.