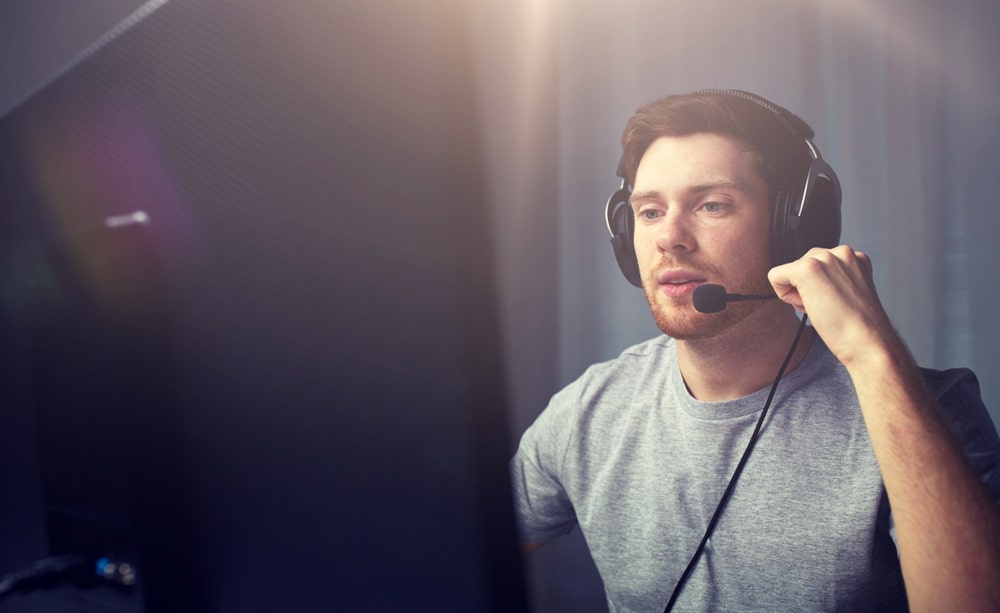 Having to choose between two headsets can be a hard thing to do. Especially, when there are brands like Razer and HyperX Cloud that give so many features over their products, players can get confused about what to choose.
Speaking of which, players often end up comparing the Razer Blackshark V2 vs HyperX Cloud 2. In case you are also struggling to choose between the two headsets, then here are some of the key aspects that you will need to know in order to make a better purchase:
Razer Blackshark V2 vs HyperX Cloud 2 Comparison
1. Sound Quality
As soon as you unbox the product, the first thing that you will notice is that the HyperX Cloud 2 is much better than the Razer Blackshark V2 when it comes to audio. Regardless of whether you are comparing the lows, mids, or highs, you will be getting a fuller sound with crisp quality.
Though it is worth mentioning how neither of the products performs well when talking about bass. During a gaming session, explosions won't feel to have that big of an impact. Even when playing music, you won't have that good of an experience with the bass.
However, one big advantage that the Razer Blackshark V2 has over the HyperX Cloud 2 is the use of Razer Synapse. Through the Razer's utility software, you can easily manage and control your audio quality through the equalizer. As a result, you can also make them sound better than the HyperX.
Another benefit that you will get to have on the Blackshark V2 is THX Spatial audio. Even though both the headset isn't great when you turn on surround sound, this feature would still make your headset sound louder and better.
2. Mic Quality
Unfortunately, both headset seems to lack by a huge extent when we are comparing the mic quality on either of these. During our testing stages, we didn't like how both the headset's mic sounded as it managed to deliver poor audio.
Still, the microphones did a good job at reducing background noise. We even tried using the Razer Synapse software to try and improve the quality of the mic, but it didn't help. So, if you are looking for a good microphone on your headset, we're afraid you may have to look for a dedicated mic.
3. Comfort and Quality
Headsets are one of the gaming peripherals that you will find yourself wearing for a couple of hours, especially when you are gaming. Here, the HyperX Cloud 2 perform notably well as they are super comfortable to wear. Thanks to their exceptional build quality, you can wear these for a couple of hours without feeling any kind of discomfort from either your glasses or ears.
Compared to it, the Blackshark V2 has a harder padding wand that won't fit as well as the HyperX Cloud 2. For a long gaming session, these aren't that comfortable as you may have to take a few breaks in between to give your ears a bit of rest.
The good thing about both these headsets is how flexible and adjustable they are. Apart from that, these are also quite accessible as both the mute and audio button on either of these can be used with ease.
Which Headset to Buy?
While there's no doubt that you will be getting a much better sound quality on the HyperX Cloud 2 if you keep things to their default settings, you can still use Razer Synapse to have the Razer Blackshark V2 sound better. At the same time, let's not forget just how comfortable the HyperX Cloud 2 can be.
So, it really boils down to what you prefer more. Would you rather have a comfortable experience with your headset, or want them to sound slightly better?
The Bottom Line:
Comparing Razer Blackshark V2 vs HyperX Cloud 2, both are exceptional options that you can choose for yourself. Be sure to read through the above-mentioned details in order to figure out the better choice for you!