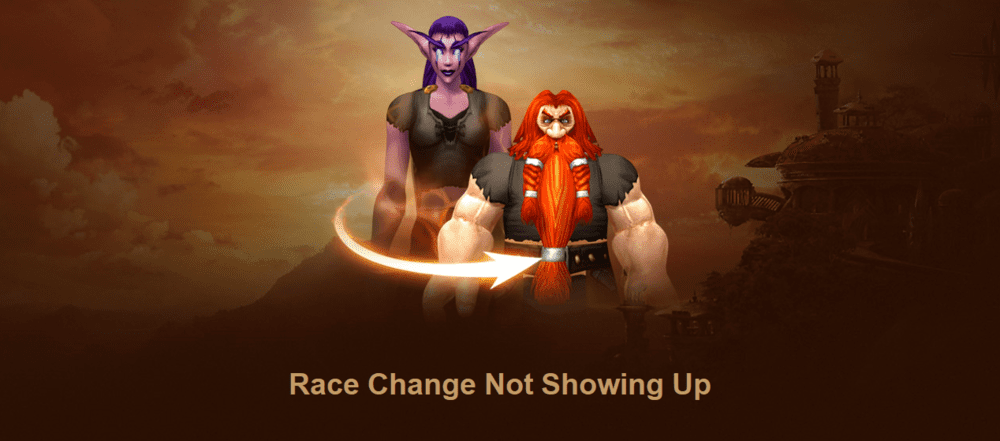 If you ever get tired of the way that your character looks or plays in WoW, you can change either of these things whenever you want. This can be done through the race change feature, which allows you to switch the race of any single character of yours from their current race to any of the other ones. This is a handy feature that can be purchased and used at any given time
But, there are some problems that players might encounter after making their purchase. The main problem which comes to mind is that the race change does not show up in World of Warcraft at all. Albeit an annoying problem, it is one that can be fixed relatively easily. To get started with solving the bug, try any of the solutions we've listed below.
How to Fix Race Change Not Showing Up in WoW?
Try Restarting
If you've only bought the race change option recently and haven't even closed the game since doing so, it is inevitable that the option will not be showing up in WoW. After they make their purchase, players are advised to close their game and the Battle.net client as well. These should remain closed for a certain amount of time.
Simply restart the game right now and try to see if you are provided the option to change your race this time around. World of Warcraft should be giving you the option whenever you open the game next, meaning that restarting the game is a suitable enough issue that tends to work for most.
Wait for A Few Hours
In some cases, it can take a few hours before your purchase is identified by Blizzard, and the option to change your race is made available in the game. That said, we recommend you just keep playing WoW as it is for a while or don't play the game at all for the time being. Once a few hours or an entire day passes, open the game up again. The option to change the race should be available this time around.
Try Refunding
The next solution which worked for some players encountering this issue is to try refunding your purchase of the race change option. Don't worry though, as you won't actually be making a refund. Once you try to claim this option from the store, the game will likely identify your purchase shortly after. This way, players are given their option to change their race without any further issues.
File a Report
Lastly, the best option to try if the previous ones failed would be to complain to Blizzard's support directly. File a ticket for this bug and then tell the support regarding your purchase. They'll then ask you a few questions which you'll need to answer. After they identify the problem, Blizzard support will either fix it themselves shortly after or tell you everything you need to do to solve it yourself.