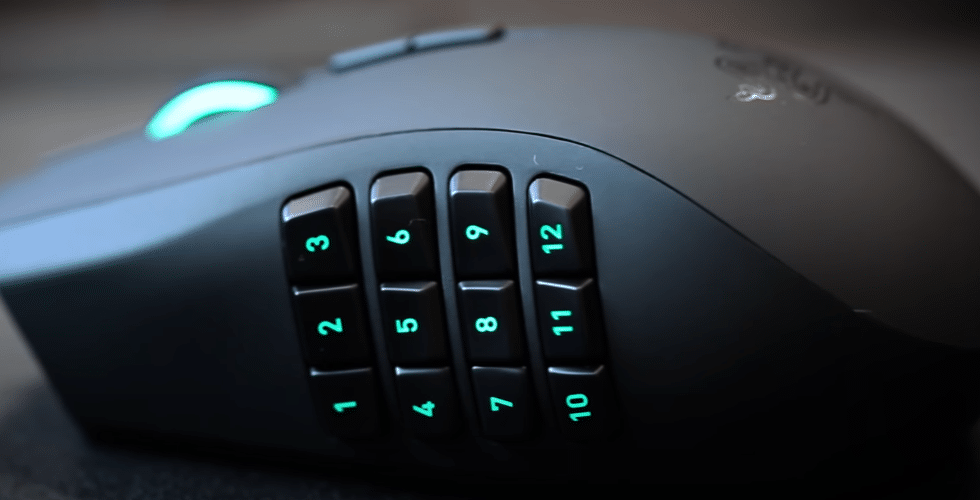 There are a lot of different gaming peripherals out there which are compared to each other on a regular basis. Each of these are very good in their own way and are made by great manufacturers, at least depending on the specific ones you've taken into account.
Speaking of great manufacturers along with great brands in general who produce all these different peripherals, one name in particular sure to ring a bell in the head of any gamer. They have lots of great products for gaming, including a great collection of different gaming mice.
These mice are divided into several different series. One of the many series which Razer offers when it comes to them is the Razer Naga series. It features quite a few different products, including the titular Razer Naga itself.
If users are looking to purchase a product from this series but can't seem to choose which one to try out of the Naga or Naga Epic, there's no need to worry, as our comparison between both of them which is given below should help out. Read it below to learn about all the major differences between both devices, which many users believe are quite similar, even though they aren't.
Razer Naga vs Naga Epic
Design
The first difference between both which we'll be taking into account is the design that they both feature. This is actually somewhat identical, but there are a few key differences that shouldn't go unchecked.
One of the main differences, in particular, are the two buttons which are mainly used for increasing or decreasing sensitivity (but can also be mapped out to perform different tasks depending on one's preferences). These are located on the top left of the Razer Naga while being directly below the scroll wheel of the Razer Naga Epic.
Either of them is great, as it really comes down to how a user holds their mouse. One difference that definitely can't go unnoticed is the fact that the Razer Naga Epic is a somewhat more advanced mouse.
It is wireless, while also having buttons at the bottom and a corresponding wire which allows users to change it to wired with significant ease. The Razer Naga on the other hand is only wired and cannot be switched to wireless. Neither of them is ambidextrous either, only being fit for right-handed users.
Customization and Accessibility
Both of these gaming mice have a lot to offer when it comes to both customization and accessibility, but it must be said that applications like Razer Synapse are to thank for that. Both of them are compatible with Razer's highly popular software which allows users to change a number of different things. This includes making changes to the very handy 12 buttons on the side of both mice, or the ones on the top side of it.
But, another very interesting thing that this also includes is the colors of the mouse, but this is something that is only an option for the Razer Naga Epic. The Naga itself only offers one color, which is the one you bought it as.
On the other hand, the Naga Epic has fully customizable color options, patterns, and schemes that allow users to personalize it the way that they like. This is the only difference between the two in this regard which is highly noticeable, but regardless it is still a very important difference.
Durability and Capability
Both of these mice are certainly quite durable machines that will last users a very long time as long as they don't treat them too badly. They're made with very strong and sturdy material, which is something that the relatively high weight of both the products might suggest. Even if users drop them or throw them with force a few times, they'll still be completely fit for use with minimum damage.
They're both certainly quite capable in most regards as well, but this is an aspect in which the Razer Naga has the lead thanks to it being much more powerful. The device is capable of providing up to a very impressive 16,000 DPI as compared to the 8200 DPI of the Naga Epic, which is barely more than half.