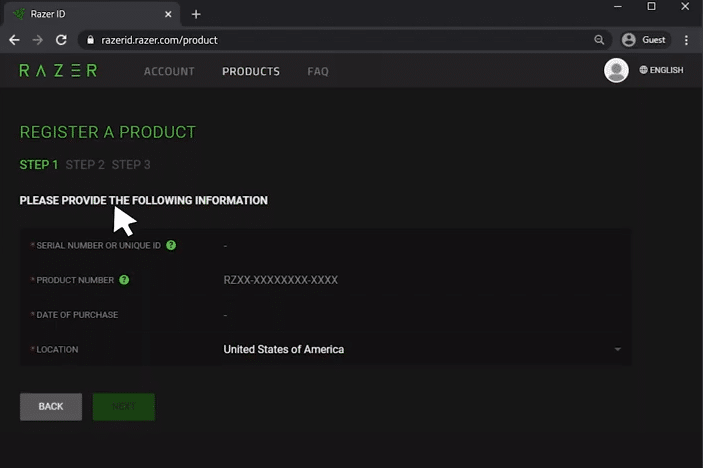 One not-so-common but a very annoying issue that some people who use Razer products are likely familiar with known about is the "Razer product code is invalid" error message. This is a message that appears on the screen when some players try to register their Razer devices, regardless of whichever ones they may be.
If you recently bought yourself a new device from the brand and are facing a similar issue, here are some reasons for the issue, along with some potential solutions for it.
Solving the Razer Product Code is Invalid Error
Retry Product Code
While this is a solution a little too obvious for some, it's still one that's highly recommended to try at least once. That's because it's more than possible users accidentally typed in the wrong product code for their Razer product hence why the error message is being displayed. So, before trying to find any other solutions for the problem, try grabbing a hold of the box in which the product was stored.
On this box, there will be a product code on the sides, if you already don't know where it is. Carefully type out this code and submit it to Razer for registration. It should work if users typed in the correct code word for word and number for number. But, on the chance that it doesn't and there is some other problem at hand, try out a couple of solutions given below.
Second-Hand Product
While this isn't exactly a solution, it is still a common reason which you could use to find a solution of your own. The first thing to keep in mind is that this is only an option for those that bought their Razer products second-hand and/or from unofficial websites that have no affiliation with Razer. If you're one of these users, it is more than likely that you've been scammed with a fake product that doesn't have a correct registration number.
This is a common reason for a lot of people facing this issue. The only real solution is to either somehow confirm whether the product you have or not is official, or skip the whole process and buy a new one from the official store. You can try the latter through the final and most effective solution given below.
Razer Support
This is the simplest and easiest solution of all mentioned on this list of potential fixes, and it is also the most effective one by far. Simply consider contacting Razer's support team if neither of the previous two solutions was helpful. They'll be able to provide an exact reason for the issue. However, even on the odd chance that they aren't able to give a reason to users, they'll still be able to provide some solid solutions. Said solutions only work in very specific cases, which is why it's recommended players try directly contacting the Razer support team.