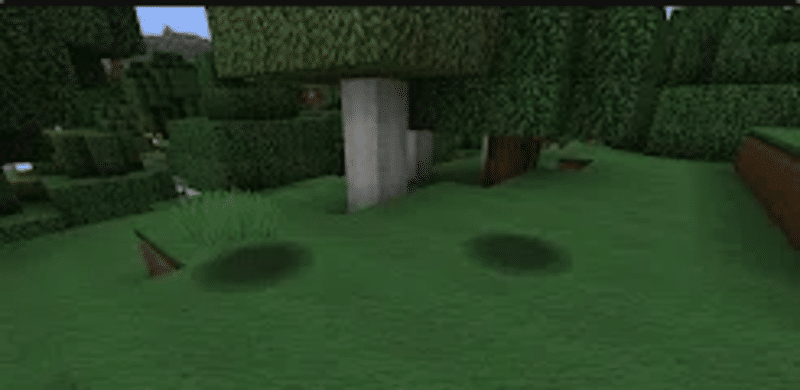 Mo' Creatures is a popular mod in Minecraft. The mod adds up 58 completely new mobs in Minecraft. The mod was developed by DrZhark. The newer addition of mobs includes animals and monsters. Players can tame and ride on some of these animals. The mod came out back in 2010.
Installing this mod requires you to have the latest version of Forge and Custom Mob Spawner installed. Many players have installed this mod. With all the newer addition of mobs, it spices up things. All of these mobs have different behaviors. Some of them are hostile, while others are either friendly or passive.
Mo' Creatures Invisible in Minecraft
Many players have been facing this issue when installing Mo' Creatures mod. All the mobs become invisible. Players can only see their shadows. They can also hear their noises. Apart from that, they are completely invisible.
This issue can be easily fixed by following a few easy steps. If you're facing a similar issue, then worry not! Mentioned below are a few steps to troubleshoot:
First, make sure you download all the files from Chrome. Other browsers seem to not work properly while downloading the mod files.
Install the latest version of Custom Mob spawner, Forge, and Minecraft Launcher. Make sure your mod supports these versions.
Download Mo' Creatures mod from the official site. You can download a damaged file from other sources.
Remove any unnecessary text on your .jar files. Remove all odd dashes and underscores from their names.
Sometimes the file is named "DrZhark+MoCreatures". Rename it to "DrZhark-MoCreatures" by replacing the "+" with "-".
Conclusion
These are the 5 simple steps that should fix your Mo' Creatures Invisible bug in Minecraft. Make sure you follow these carefully. Many players have fixed the mod by just renaming the file as mentioned in step 5.