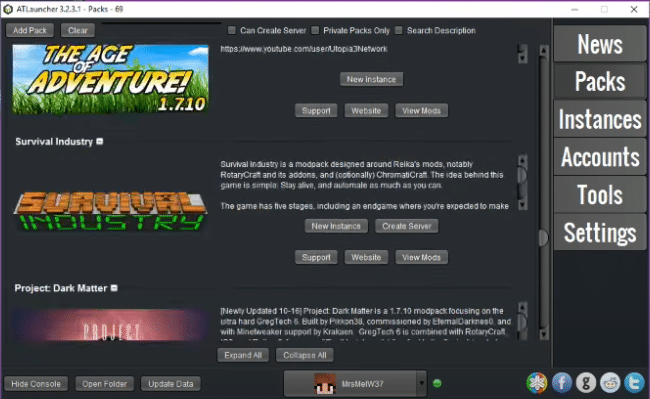 Most people are familiar with Minecraft. The popular game has been around since the earlier half of 2009 and is still one of the most famous games around. Minecraft isn't amazing in terms of story, however, the game is probably one of the best in terms of gameplay.
Playing Minecraft is an almost limitless experience. Players can create whatever comes to their mind. Each world in Minecraft is also extremely large and can provide players with a seemingly endless playing surface to toy around in. In short, the game is very fun, however, it can be made even better and more entertaining with the help of mods.
What are Minecraft Mods?
Minecraft modifications, or mods for short, are a way for players to enhance their experience while playing the game. Some of these mods are meant to improve gameplay and visuals while others are meant to add fun, new mechanics in the game.
Almost all Minecraft mods are completely free and can be downloaded from the internet. These modifications are made by other players from all around the world. There are multiple ways players can implement these mods into the game after downloading them. The easiest way is through a Minecraft modification launcher.
What is a Minecraft Mod Launcher?
Minecraft mod launchers are easy to use applications that allow users to use modifications with Minecraft. There is no specific modification launcher for the game. There are hundreds of different mod launchers available for Minecraft.
These applications have certain advantages and disadvantages that other launchers don't have. Some launchers are known for their ease of use while others are known for their great compatibility. Most Minecraft modification launchers, including some of the most popular ones, are completely free. Players can download them at any time they want and use them to implement mods into their Minecraft experience.
The method for downloading all mods is the same. You can search for your preferred mod on the internet and you'll be presented with many different options to choose from. You should be able to download any of these options without having to pay. The launcher applications will then allow you to use these mods whenever you want.
As mentioned, you'll be able to download any launcher of your choice from the internet. Most of them are also completely free and provide ease of use and advanced features. The process of using each Minecraft mod launcher is slightly different.
In most cases, you'll have to run Minecraft after the launcher is installed. This will create the mods folder where you'll have to store your preferred modifications in order to implement them in the game. The process is relatively easy for most of the popular Minecraft mod launchers. You should be able to download and use all your favourite mods for the game in just a few moments. Keep in mind that there is no official source for Minecraft modifications. This means that, as mentioned, you'll need to browse the web in order to find mods.