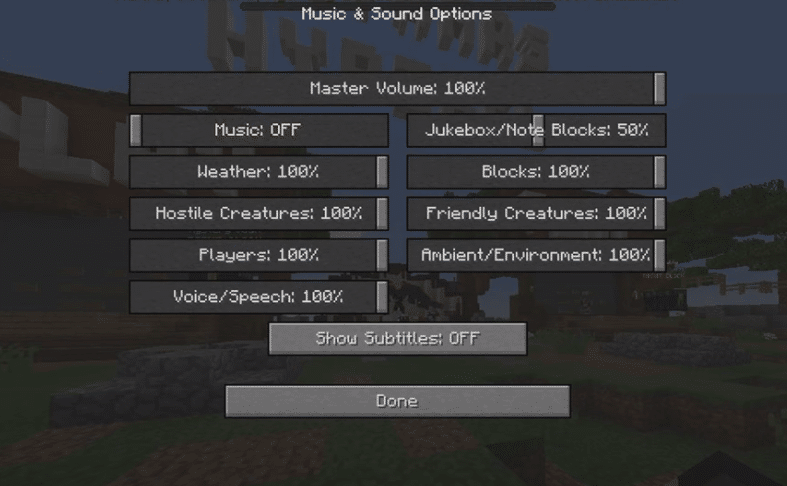 Headphones are an important piece of gear when it comes to gaming. Unlike speakers, most headphones these days come with noise cancellation features that let you enjoy the game without having to worry about outside noise. Headphones also help the player get a more immersive experience in the game.
Headphones are particularly useful in online games. Players can hear the better sounds and can distinguish the sound of mobs and know where they are coming from. This also helps the player get out of a dangerous situation sooner.
How to Fix Sound Not Coming Through Headphones in Minecraft?
Most games, including Minecraft, have multiple sound options. These are present to ensure the users get an enhanced experience depending on the piece of equipment he's using i.e. TV, or headphones. However, quite a few players have been facing this weird issue where the sound is not coming through headphones in Minecraft.
Today, we will be taking an extensive look at this issue and will be listing a few ways on how you can fix this issue. We will also be mentioning the reasons why you could be facing this issue. So, without wasting any time further, let's get started!
Try Plugging in The Headphone Before You Turn on Minecraft
Many players have confirmed facing sound issues when they plug their headphones after turning on the game. As weird as it may sound, they have mentioned that plugging the headphones before you open the game can actually help fix sound issues.
This is why we suggest you do the same thing. If it's a Bluetooth device, just make sure you turn them on before you open the game. If you have only been facing sound issues on Minecraft, then this should be able to fix it.
Make Sure Sound is Turned on to Come from Your Headphones
You might need to open the sound control panel on Windows and check if the sound is selected to come out of the right device. Try messing around and changing the options from where your sound should come.
This should definitely be the case if you have noticed your headphones not working in any application at all. To confirm, we suggest you watch a video on YouTube or play any video with sound in it. If you can hear the video just right with your headphones then here's your fix.
The Bottom Line
These are the 2 ways on how you can fix Minecraft sound not coming through headphones. Before you try any of them out, we recommend you troubleshoot and check whether you can normally hear from your headphones in other applications.
If you can, then try the first method. However, if you can't you need to try the 2nd method. If that does not work, then your headphone might be broken, or not properly plugged in.