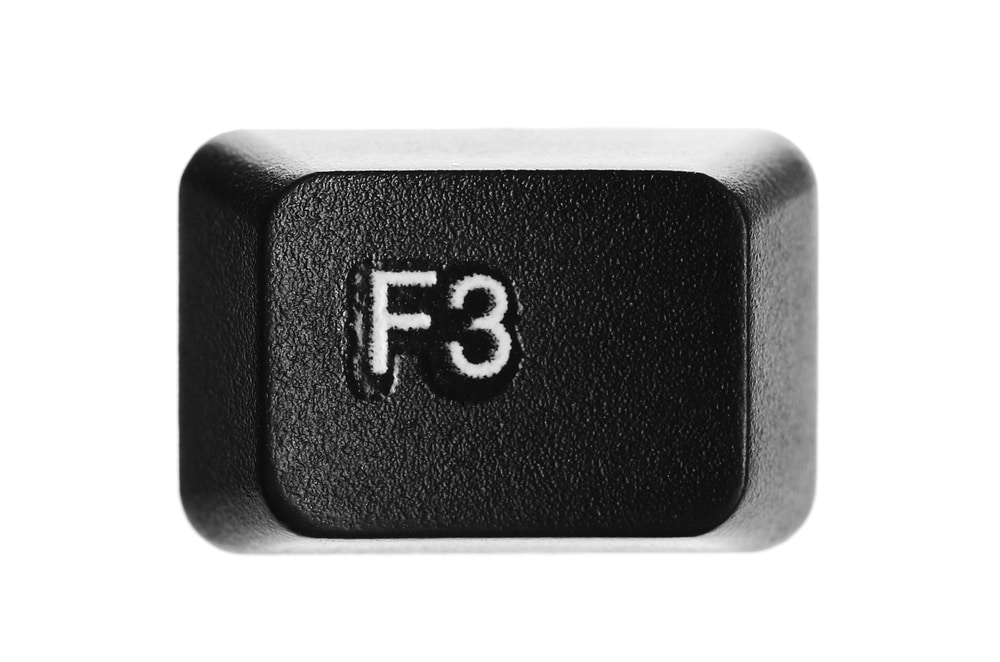 Function keys are present in every keyboard and are used to perform certain operations on a computer or a program. They have multiple uses. For instance, a function key may be used to increase the brightness of the program, but at the same time, it may also be used to save something in an application.
Similarly, games like Minecraft feature the use of function keys as they allow users to perform certain operations on the game in a quick manner. Each function key may have a completely different use than the other.
How to Fix Minecraft F3 Key Not Working?
The F3 key is used in Minecraft to learn all the important elements in a game, such as your coordinates, or information about the biome that you currently are in. Basically, the F3 key enables the player to show the debug screen on his game.
Unfortunately, a few users have reported not being able to use the F3 key in Minecraft. There could be a number of reasons why this could be happening. Today, we will be giving a few troubleshooting steps on how you can fix the Minecraft F3 key not working. So, we suggest you keep on reading!
Try Using the Toggle Key
On certain desktops and laptops, you may need to press function keys in combination with other keys as they have multiple uses. The same can be said about them in games. Maybe you need to toggle before pressing F3.
This is why we suggest you try combining other keys with F3 to see if that works. First of all, you need to try pressing F3 with the FN key (Function Key). If that does not work, try using Alt, Ctrl, or Shift with F3.
You May Be Playing on The Bedrock Edition
Minecraft is available in plenty of editions. The most popular one is the Java edition, as not only is it the first one to release, but it is also highly customizable and features mods. However, if you are using the bedrock edition, then we have some bad news for you.
Unfortunately, the debug screen does not work on the bedrock edition. This means that the F3 key won't do anything if you are playing that edition. So, you may want to swap to the Java edition if you really want the debug screen.
Make Sure Your Function Keys are Mapped to Work in the Game
One last thing you may want to check is that Function keys are not mapped to work properly in the game. So, we suggest you check your OS keyboard settings. Ensure that the keys are allowed to work in your game.
The Bottom Line
These are the 3 ways on how you can fix the Minecraft F3 key not working properly. We recommend trying each of them out in a step-by-step manner until you finally fix the issue.