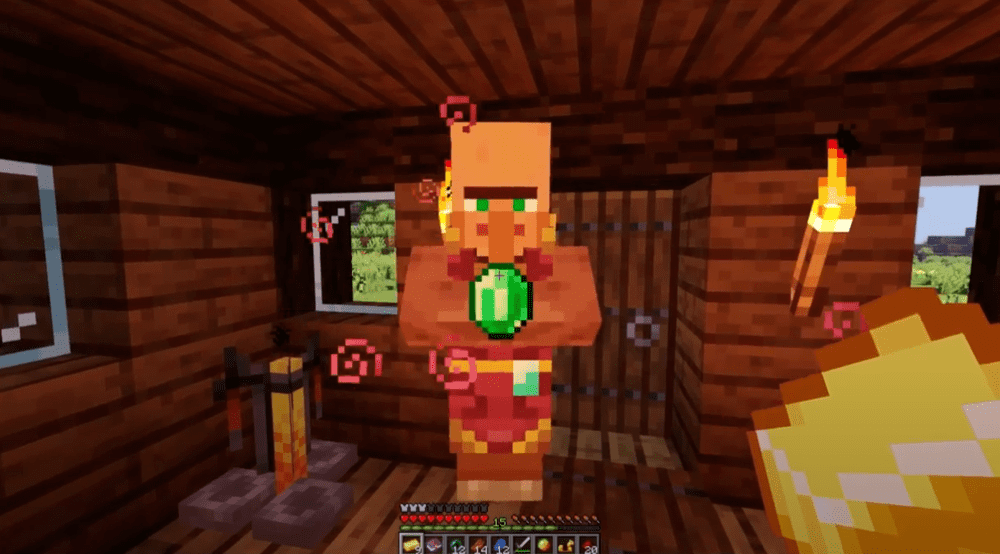 One of the many different features that you'll be able to find during your time with Minecraft is trading, specifically with villagers. It is a neat little feature that adds much more to the game and is also a great way of earning some emeralds or getting some other supplies that you could want from Villagers. However, it is only a good means of getting things if you know exactly how to trade. With that being said, we're here to help you out by telling you more about some of the best villager trades out there.
Minecraft Best Villager Trades for Any Player
To be completely frank, trading in Minecraft honestly isn't that hard. Villagers will give you a lot of great things in exchange for items that are less valuable than what you're receiving. However, there are still a few trade deals that stand out from all the rest simply because of how good they are. The only thing that you should keep in mind though is that they aren't exactly compatible with every villager.
If you've traded even once before, there's almost no doubt that you know that there are all sorts of different types of villagers and all of them are only interested in trading in specific items. While this makes things more difficult in the eyes of some players, it actually opens up a lot more possibilities in hindsight. Take for example the fisherman villager. This villager can be found in a lot of places around the vast world of Minecraft, and the best part is that he can give you emeralds for a deal that is practically a steal.
This deal involves you giving strings to the fisherman villager, and in return, they'll be giving you emeralds that you can use to get all sorts of different things. This is great, as strings aren't exactly difficult to craft and are a fairly common item in the game. Another great deal that you can find in the game is through the priest villager. This villager will be offering players the chance to get emeralds in exchange for rotten meat. You can find rotten meat through many different means, including the junk part of fishing. Just exchange a specific amount of these with the villager and you'll have a lot of emeralds if you keep redeeming the deal again and again.
However, there's a deal that is pretty much inarguably the best in the entire game. This is because it is a highly simple trade deal that only requires you to deal with carrots or potatoes. We're talking of course about the farmer villager who'll be giving you emeralds after you trade a specific amount of potatoes or carrots with them. Both potatoes and carrots are highly easy to get and are very common once you grow a farm of either or both, meaning that you can earn a lot of emeralds by simply setting up a potato and/or carrot farm. All you have to do after doing so is a trade most of your harvest to the farmer villager and get your hands on the diamonds.