Merge Dragons! is a video game for both iOS and Android which is popular for many different reasons. The main goal of the game is merging and completing levels. There are many different objects in the game for players to merge. Merging these items provides players with a new item that is a significant upgrade over the items that were merged. As players merge more and more items, they'll get better and better loot which they can use to clear levels and upgrade their camp. As mentioned, there are many different objects in the game that players can merge. One of these objects is Amber.
What is Amber in Merge Dragons?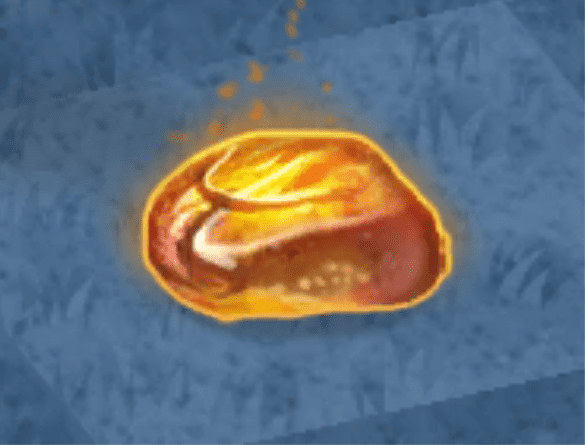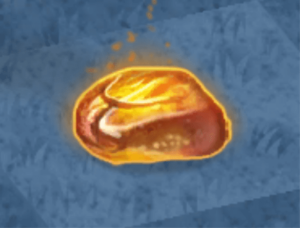 Amber is a quite useful and slightly rare item in Merge Dragons that can be used by players in order to create great items. It appears to be a small rock-like object in-game and consists of different shades of gold in terms of color. According to the game's official description, each Amber consists of great treasures inside it that players can unlock through merging.
How to Get Amber In Merge Dragons?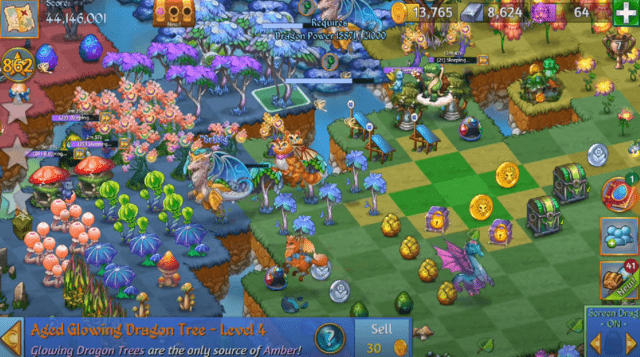 There is only one way of getting Amber in Merge Dragons! This way requires players to harvest Glowing Dragon Trees. Glowing Dragon Trees can be found as a result of merging plain dragon trees with one another. There is a total of 9 different types of Glowing Dragon Trees in the game, one of which includes the Wonder of the Glowing Dragon Tree merge chain. This wonder is known as the Remains of the Dragon God.
Even harvesting these trees might not be enough, as there is only a small chance that players can get Amber each time they harvest them. However, this chance starts to get better and better as the level of your Glowing Dragon Tree starts to grow. For example, you'll be able to notice the fact that you get a lot more Amber from the Remains of the Dragon God as opposed to a simple Young Glowing Dragon Tree.
What is Amber Used For?
The main purpose of Amber in Merge Dragons! is merging. It is classified as a merging object and can provide players with one of three different objects upon being merged. The main item that Amber can provide players is a Dragon Egg Chest. You'll only get one specific variation of the Dragon Egg Chest when merging Amber. This variation is known as the Wise Dragon variation.
Amber can also provide players with silver coins upon being merged. This currency is used to purchase specific items in the game, or it can be used for merging. Merging silver coins with one another results in the formation of gold coins, which are more valuable in useful.
Lastly, the best possible reward that you can get for merging Amber is the Noble Chest. These are rare in the game and are a type of treasure chest. You can use them to get good rewards and/or merge them in order to create a Glowing Chest.