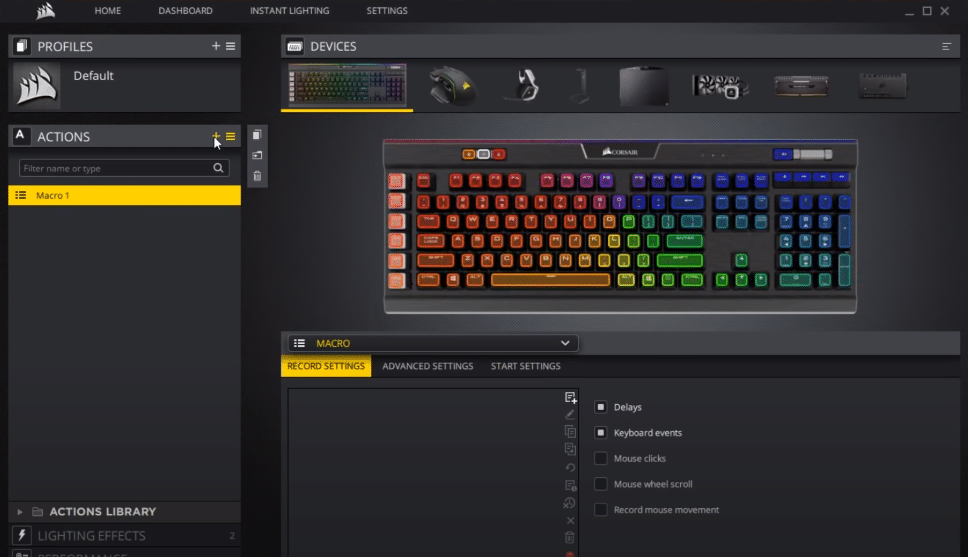 Assigning macros to your keyboard or mouse buttons can make your work more efficient. Instead of going through the whole routine, you can just press one button and that will execute the macro that you have assigned using iCUE. Along with games, you can also use this feature while you're editing videos to cycle through different programs easily.
However, if your Macro execution is not working properly using iCUE then you should follow through with the steps mentioned below to get everything working again.
How to Fix iCUE Macro Execution Is Not Working Properly?
Remove Corsair Link
Some users have mentioned that a driver conflict between your iCUE and Corsair Link can cause issues with your macro execution. So, if you're not able to get the macros to work after assigning them, then try removing the Corsair Link temporarily from the PC.
After removing the program, you should check if the macros are working. If everything is working perfectly, then you can now download the Corsair Link again and it won't cause your macro settings to malfunction again. So, just reinstall the link on your PC and that would likely fix the macro execution error.
Re-assign Macros
According to a few customers, the fix for this issue was as simple as removing the macro from the iCUE and then rebooting the PC before adding in the macro again. You can do so, by opening up the iCUE and go to the device you've linked the macro with.
Access the actions tab and then remove all macros from there. Reboot the PC and then launch iCUE again, follow the same procedure to go to the actions tab so that you can assign the macro again to your Corsair keyboard or mouse.
Repair iCUE
The next thing that you can do to fix the Macro execution problem is going to the control panel and repair the iCUE software. You just have to follow the instructions on the prompt to repair your program and then you can try using macros again.
If they are still not working as they should, then you need to remove iCUE from your PC and try using an older version of this program. The latest versions are known to have some bugs in them so it would be best to switch to a more stable version that was working just fine for you previously.
Check Keys
There is also the possibility that it's the keys on your keyboard or mouse that is not getting registered by your OS. To verify this, you can download programs like auto hotkey from the internet. There is a history feature on this program that you can access to see if the keypress on your keyboard is getting registered.
If they are not showing up then we believe that your device is faulty and you should consider changing that. Ask corsair to give you a replacement if you have a valid warranty available. That way if your device is faulty, you can get a replacement for free.