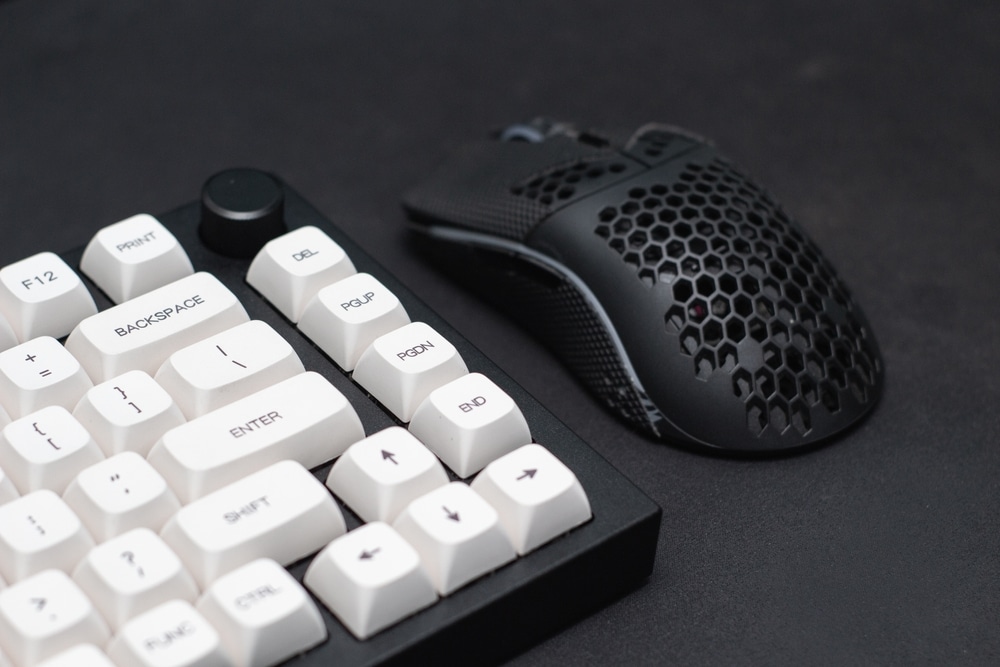 We can all agree on how hard it can be to choose the right mouse that goes perfect for your playstyle. As there are many things that you will have to keep in mind when purchasing a gaming mouse, you will first have to find out what option will best go with your grip style.  
Talking about this, a common comparison that players make is the Glorious Model O vs the Razer Viper Mini. Even though both are solid mice, here are a few aspects that you should know about these if you are having a hard time choosing between the two:  
Glorious Model O vs Razer Viper Mini Comparison
Design and Aesthetics 
The first thing that you will notice on the Glorious Model O is its design which has a kind of mesh on the top. While there is a range of color combinations that you can choose from, all of these feature a similar matte or glossy finish that sets the mouse apart from all the other options that you can go for.  
Compared to it, the Razer Viper Mini takes on a more traditional approach. While the mouse still gives a unique and fresh look, it is something that you would expect from any Razer mouse that you could get your hands on. Still, considering how small both the mice are, these are incredibly great to hold and use.  
Regardless of what your preference is, we really do believe that both these mice come with their own charm. So, when it comes to aesthetics, you can't possibly go wrong with either one of these as your main driver. Though one thing to keep in mind is that the Razer Viper Mini is a bit shorter than the Glorious Model O.  
Grip Style 
Even though factors like design and build quality are quite important, we can all agree on how the grip style is the most important aspect of any gaming mouse. This is also the reason why there isn't truly any best gaming mouse that you can get on the market. However, coming back to these two products, you will notice how the Razer Viper Mini comes in at a smaller size which makes it better for players that have a fingerstyle grip.  
In contrast, if you have a palm grip, you won't feel comfortable using the Glorious Model O unless you have bigger hands. Generally, you should have a much better feel if you have shorter hands as the Viper Mini should be able to go with most grip styles.  
Comparatively, for players who have bigger hands, the Glorious Model O might be a better option as there will be slight discomfort when using the Razer Viper Mini because of its size.  
Performance 
The performance of both these mice is incredible as they are designed with the exceptional build quality. Not only do the clicks and buttons feel responsive and crisp, but you will also notice how these buttons are satisfying to press. 
A great thing about using the Glorious Model O is how well it performs when tracking. As the mouse comes with an impressive sensor under the hood, you will get to have a great experience when using the product.  
However, this does not mean that the Razer Viper Mini falls short. Thanks to its lighter weight, certain players prefer the Viper Mini because of how comfortable and easy it is to track their targets and perform incredible flicks when using the mouse.  
The Bottom Line: 
Comparing Glorious Model O vs Razer Viper Mini, there's no denying that both these options are fantastic. But if you are having difficulties choosing between the two options, then you will need to know which mouse would best suit your preferences.  
If you have smaller hands and feature a claw or fingertip grip style, the Razer Viper Mini might be the ideal choice for you. But, if your hands are bigger than average, then you will be much better off with Glorious Model O.