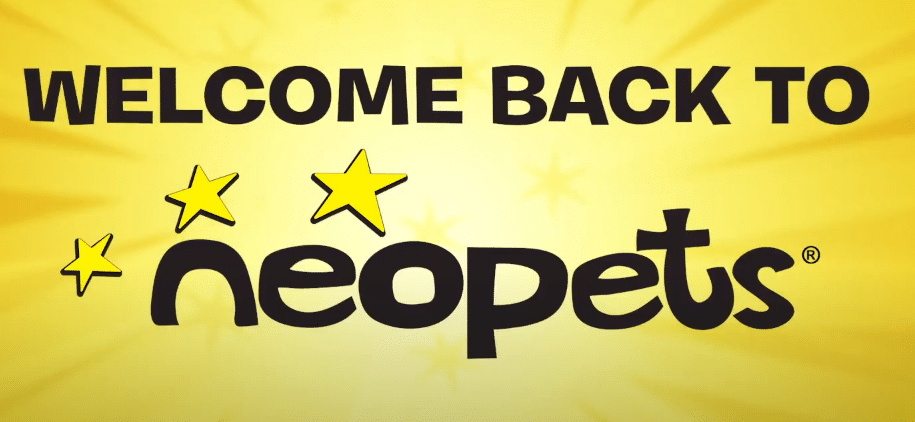 Neopets
Neopets is a virtual pet website that was launched by Adam Powell and Donna Williams. The website was launched back in 1999. In 2005, Neopets was bought by Viacom. After almost a decade had passed, JumpStart Games finally bought the company in 2014. The latest acquisition was made by NetDragon buying JumpStart in 2017.
In Neopets, users can have their very own virtual pets. They are also allowed to buy various items for their pets. Currencies in the game are referred to as Neopoints. These are earned within the website. However, Neocash requires you to purchase it with real-life money or you could leave it to chance and earn some.
The game lets users create their own digital pets which are called "Neopets". After creation of the pet, they have to take care of it, all while exploring the virtual world of Neopia. There really isn't an end goal or set objective in this game. Rather, players are tasked with feeding and taking the utmost care of their Neopets. These virtual pets will get ill and hungry quite frequently.
If a Neopet is left unattended, it won't die. But their health will have a negative impact on gameplay. There are a wide range of species and colors from which the player is completely free to choose from when creating their own virtual pet. Various items can also be used to interact with Neopet. For instance, a book can be used to read to them, or a toy can be used to play with them.
Players can also customize their Neopets using different clothing items, transformation potions, accessories, and paint brushes. A player may want to build a Neohome for his Neopet and properly furnish it using wallpaper, flooring, etc.
Top 5 Games Like Neopets:
Neopets have been around for more than 20 years now. We have seen the game go through plenty of different phases. However, it's high time you stop playing the game and look for some better alternatives. A game can only be played so much.
In this article, we will be exploring a few game titles that are like Neopets. All of the mentioned games will have some resemblance to Neopets and will provide you with a similar experience. We will also be giving a brief introduction of each title. So, with all that being said, here are all the games that are like Neopets:
Marapets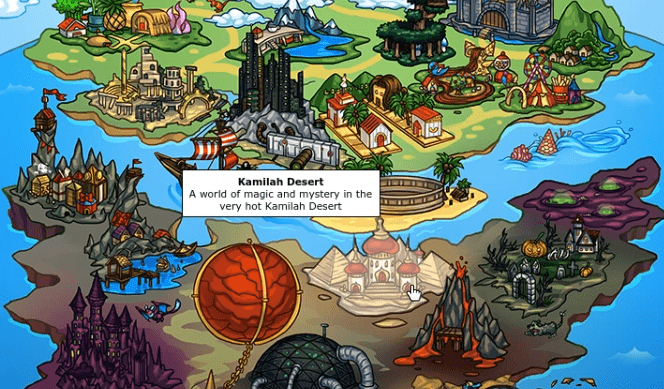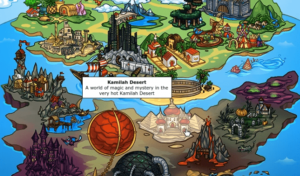 Marapets is an online virtual pet site game that is developed by a former student named Ian. The game was released back in 2004. It was recently reported that the game has around 6.8 million players which is nothing short of amazing.
Marapets takes place in a virtual world called Marada, featuring different kinds of virtual pets. Apart from that, the game also features a shop where players can buy all kinds of stuff using in-game currencies. These include Marapoints, Dukka coins, Restock points, Baspinar points.
In Marapets, the player has to complete lots of entertaining activities, such as missions, quests, and temples. Fairies were also added in the game after a few years of release. The main purpose of this game is to target childrens. Surprisingly, critics mentioned that it is more suitable for teens and adults as the game features drinking, cruelty against pets, and violence.
The virtual world of Marada also have mini-games, and lots of unique stuff to explore. Limited events and challenges are also added frequently to keep the game fresh for its player base.
Rescreatu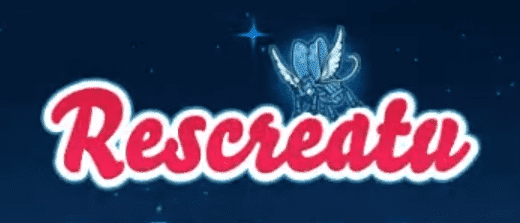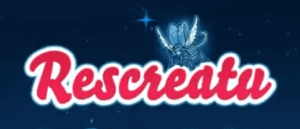 Rescreatu is an online virtual pet game sit. It is also one of the fastest-growing game sites. Rescreatu gives players the opportunity of discovering a huge variety of eggs that can be hatched into pets. These pets then grow over time to teens and adults.
In Rescreatu, there are a total of four different planets that can be explored by the player. However, there is a planet that cannot be explored as it is simply too far away. Players can find and buy different items, ranging from common to rare. Trading, selling, and storing an item is also an option.
Holiday events are a way of competing with other players in this game where various contests are held. In simple words, Rescreatu is a very enjoyable virtual pet site that has over 500+ active users every day.
Battle Camp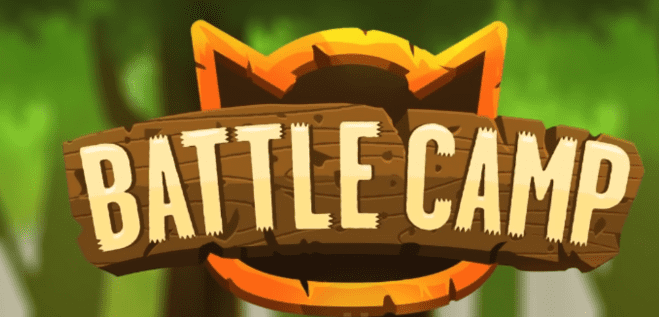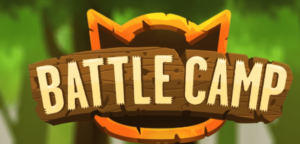 Battle Camp is one of the very first Puzzle MMO that is set in the virtual world. The game can only be played on Android and iOS. In Battle Camp, players engage each other during Pet collecting, Raiding Bosses, Pet Battling, and taking part in events. Each player has an avatar that is completely customizable with different appearances and costumes.
Pokemon fans should definitely try out this game as this game allows players to create their dream team and complete quest-driven storylines. Another great thing about this game is that it regularly receives content updates.
If players get tired of completing the storyline, they can always try out the PvP, where they get to compete with other players and truly test out their team.
Dogzer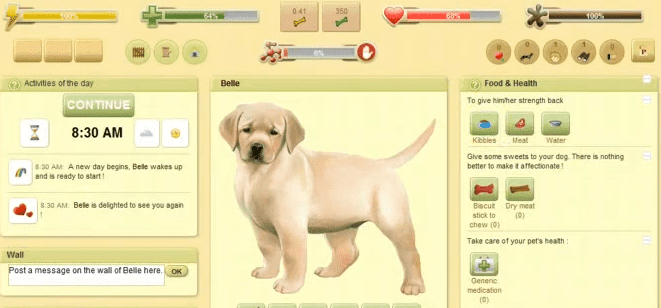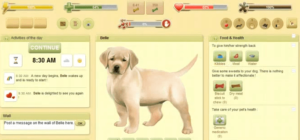 Dogzer is a free to play a game that is made for dog lovers. The game allows players to adopt a virtual dog and take special care of it. What's more, is that it lets you become a part of a very large community of fellow dog lovers.
The game features more than 50 dog breeds for the player to choose from. At the very start of the game, the player is free to choose from any of them as his first puppy. Simply speaking, Dogzer allows you to finally have your favorite dog as a pet.
Just like taking care of a real puppy, these virtual dogs will require special care and attention from their owners so they can turn into an adult. Also, you are free to breed dogs together to get a brand-new virtual puppy! Later on, players will also be able to get their own certificate and start a virtual business of dogs.
MiraMagia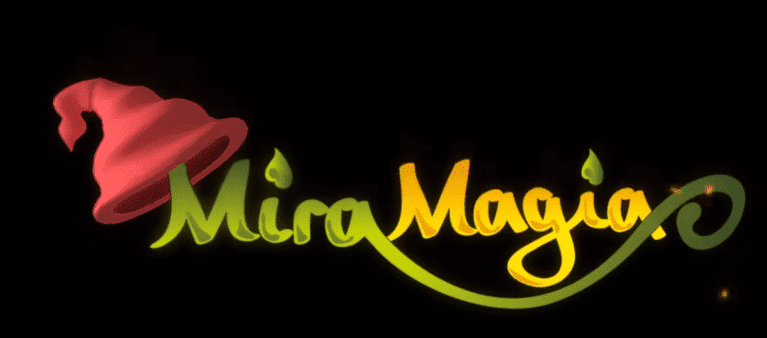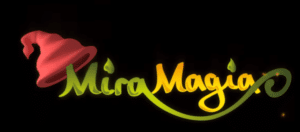 MiraMagia is free to play a browser-based game that is developed and published by Travian Games GmbH. It was developed back in 2011.
In MiraMagia, players start off by creating a character. They are then encouraged to grow and harvest plants. As the game progresses, a player's character will also grow. Soon after starting the game, players will be able to teach magical spells to their characters and participate in Dragon races. They will also be able to build their home, and compete with other villages in contests.
The game manages to successfully combine farming simulation with a magical game world. There are 3 main gameplay elements in this game. These are growing crops, raising your own dragon pet, and using magical spells to boost crop growth.
Conclusion
These were the top 5 games that are just like Neopets. Keep in mind we haven't ranked or rated any game in this list, which means that you are free to pick whichever game you would like to play first. So, we suggest you pick one and get ready to be fascinated by an amazing gameplay experience.