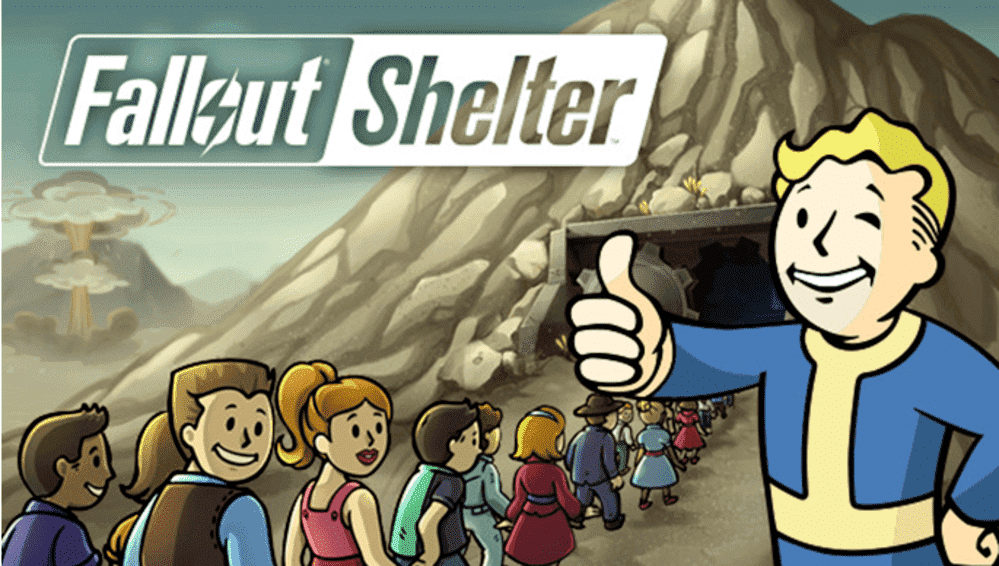 Fallout Shelter is a part of the famous Fallout series and it is a pretty advanced version of the nostalgic series with lots of things to remind you of your past gaming experience. To start with, this game was released in 2015 for Nintendo Switch, Android, PlayStation 4, Xbox One, Microsoft Windows, and iOS. It is basically a free-to-play simulation video game that was developed by the interaction of Bethesda Game Studios and Behaviour Interactive. Unlike other games of the Fallout series that have lots of action, this game is a bit different, and if you want to know more, here is a brief account on how.
To start on the storyline, this is one of the most unique and interesting ones out there. The basic concept of this game is to maintain your own vault where you can house the dwellers, keeping them safe from the dangers of the wasteland. You get to manage the power supply, water, food, and other resources of your vault. The game starts getting more interesting as you get to move on with these dwellers. You get to have the living room, storage room. You get to choose who you take in, and also who you choose to let out and explore the wastelands.
The best part is that you get to enjoy a real like experience where you can let your dwellers mate and breed as well. As you move forward, the dwellers grow their levels as well and earn more XP and some more bottle caps that are the in-game currency. You also can take some weapons to keep your vault safe from those external threats like toxicity and creatures from the wasteland. You can also upgrade the rooms in your vault to increase their efficiency, and even add more rooms like a medical facility and more.
Talking about the gameplay experience, there is tons of interesting stuff that make it a better choice for you to play. The graphics are pretty decent despite being an animated game and you are not going to feel any sort of lags at all. The animations and sounds on this one make the game, even more, snappier and enhance your overall experience.
Top 5 Games Like Fallout Shelter
While the Fallout series have numerous games, we are not going to mention them here as they are a lot different in terms of storyline, game mechanics, and genre. Some similar games that you must consider if you enjoyed Fallout Shelters are:
1) Frostpunk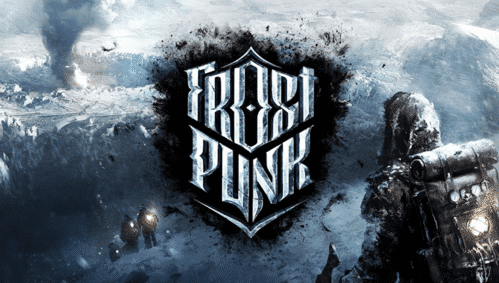 Frostpunk is another city-building survival game that was developed and published by 11-bit studios back in 2018. The game is pretty interesting and is available on multiple platforms including PlayStation4, Xbox One, and Microsoft Windows. The reason for this game to be on the list is that it lets you build cities instead of just a wall and maintain them effectively as you have done in Fallout shelter but with more control and a better storyline with enhanced graphics. Being a game just two years old, you can expect it to have a pretty decent gaming mechanism that does not only include clicking on characters, players, and items but a lot more.
The storyline is just a new main campaign that revolves around the world back in the 1900s when the world that the characters know has crumpled by a blizzard and they flew the London from the freezing north to a generator that was their only hope only to find it frozen. Now, survival depends on their ability to make the generator functional again. Unlike Fallout Shelter, where you get a 2D view of your vault, you get a better 3D view and game mechanics on Frostpunk. The game also contains more details such as roles that are divided on the basis of skills such as builders, engineers, and more and you can build your whole city by utilizing their skills.
You get to assume the role of a leader who holds the responsibility to maintain the city and the survival of residents depends on the decisions you make. You can also build the establishments like living quarters, a hospital, and mess around the generator but the generator will always be the center as that is the only source of heat and power you can get and the key to your survival.
Game mechanics are pretty interesting in this game and you can send out scouts to explore the surroundings, establish the hunting parties to bring in food, and a lot more in this game that would make things even more interesting for you.
2) Project Highrise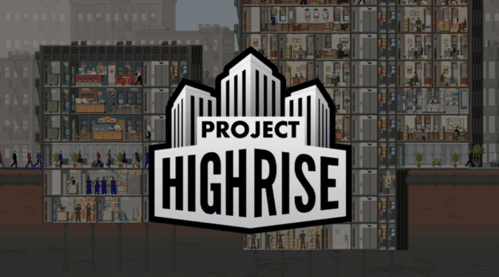 Project Highrise is probably the most relatable game for you if you have loved the experience of Fallout Shelters. You just replace the bunker idea with a skyscraper and you get this highly amazing game that would be enough to keep your interest for hours long of gameplay. It is basically a 2D tower-building simulation game, developed by SomaSim and published by Kasedo Games in 2016. The game can only be played as a single-player, and you can also play the game offline. It is currently available for Android, Microsoft Windows, and macOS only.
With this game, you get to enjoy building a skyscraper and maintaining it considering every part including food supply, water processing, hygiene, and more. You will need to create and maintain a skyscraper with over 100 floors that are pretty self-sufficient. Basically, the game is about the urban atmosphere and not survival so you can also put some hospitals, shopping malls, fast-food chains, generators, and a lot more in the game. This game would be a perfect pastime for you if you have a thing for management and like such games.
3) Assassin's Creed Rebellion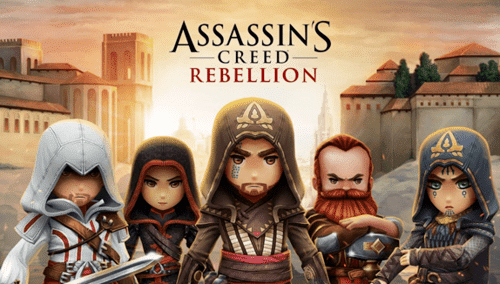 We are all pretty well familiar with the legendary series Assassin's creed with several books, movies, and games. This one differs from all those with a small difference. While the characters are pretty much the same, you get a whole new graphics world on this one making it more interesting for you. You feel like playing with miniature cartoon-like characters that would make this game pretty much interesting for you in every manner.
It is basically an Android game that is of the tactical role-playing genre but matches the basic concepts of Fallout Shelter and you might actually like this one if you are done with just managing things around your vault and want to be a part of some action. With this game, you get to explore through the dungeons, free them from the prying enemies and scavenge for supplies. You can also build some establishments across your dungeons where you will be able to earn some XP and in-game currency. This way, you can have the best of both worlds where you can act as a manager for your place, and also take part in the action and go on adventures all across.
4) Rimworld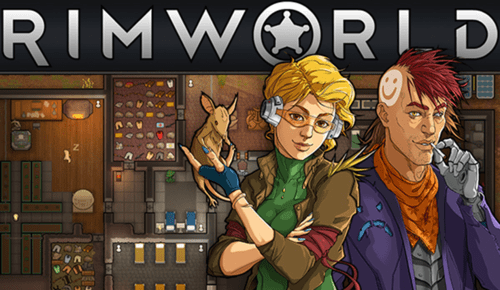 While you might have seen it in most of the movies, the concept of having space colonies still fascinates most of us, as it is pretty interesting to thing living in the space. Rimworld is top-down construction and management simulation video game that was developed in 2016 by a Montreal-based developer Ludeon Studios. The game is pretty decent and is available on macOS, Windows, and Macintosh. With this game, you get to enjoy a true space experience in a post-apocalyptic world where you get to build and manage a colony at the end of the universe after you have nowhere else to go.
The game mechanics and graphics are not only interesting but pretty immersive as well. Instead of traditional 2D, you get to enjoy a top-down perspective allowing you to look at the establishment from the top. This way, you can scroll through all the different parts and manage them in a better manner. You get to manage a whole lot of resources, equip your ship with some weapons to counter any attacks. This is a wholesome space experience that you can enjoy with this cool game.
5) The Sims 4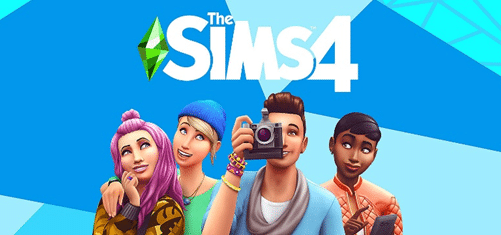 This is one of the games that is pretty similar to Fallout Shelter but a bit more advanced and detailed. This is a fully 3D game that has the life simulation genre. You get the power to create and control people and provide them with things that they need to make their life more homely, better, and keep them happy. You get to build not only necessities but also nice houses, fill them with nicer things like furniture, gadgets, pools, gym, and a lot more.
You can get tons of space, actually a town where you can place a club, some pubs, gyms, community centers, and even parks. The detail on this one allows you to create your character with your preference of skin, hair color, eyes, and a lot more. This is the best time pass that you can get with a similar genre of games. Essentially, the game is available for PS4, Xbox One, Windows, and Macintosh so you will not have any problems playing it. Even though the game was released in 2014, it still holds pretty decent popularity and millions of users still play the game.