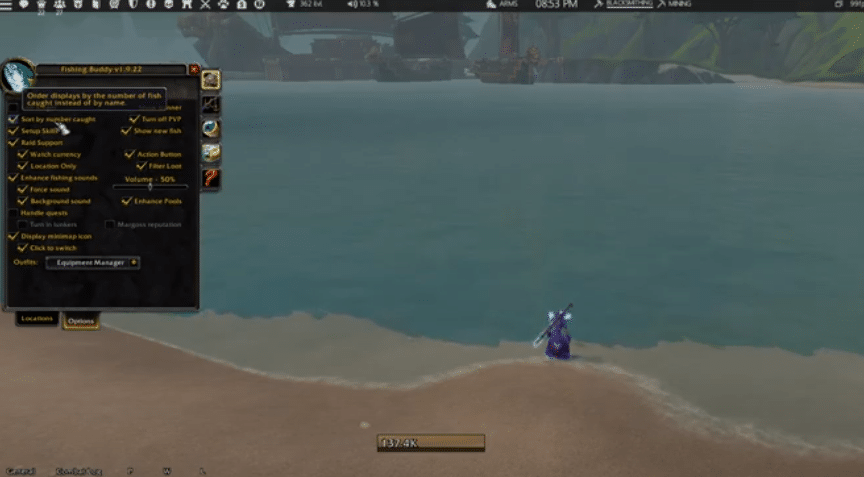 Fishing Buddy is a popular add-on that can be installed in WoW. The main use of the add-on is that it allows users to be able to keep track of the fish and also helps them in managing their gear.
How to Fix Fishing Buddy Easy Cast Not Working in WoW?
Many players have been complaining that they aren't able to get their add-on to work. According to these users, Fishing Buddy's easy cast is not working. Whenever they double right-click, nothing really comes up.
In-Game & Web Guides for World of Warcraft
Zygor Guides are the best and fastest way to level your characters in World of Warcraft and accomplish more in less time.
Hottest Lepre store World of Warcraft Boosting Offers
If you are also someone who is facing a similar issue, then there's nothing to worry about. Through this article, we will be helping you figure out exactly how you can fix the issue by simply following a number of steps. All of these troubleshooting steps can be found mentioned down below:
Ensure that Easy Cast is Selected
One thing that many users don't seem to know is that they might have to select the Easy Cast option before they can successfully use the option. In order to do so, the players are required to the settings.
What you will have to do is to go to the Fishing Buddy options, and select the Fishing Tab. Here, you should find an option labeled "Easy Cast". Simply ensure that this option is checked or selected.
Check the Key-bind for Easy Cast
Even though the Easy Cast is set to your mouse's right button as default, it could be that you have accidentally set the key-bind for Easy Cast to something else. It could also be that you have set the key-bind to nothing at all.
In either case, you will have to check wherever you have set the key-binds to the right key. You can check this by going to settings. Here, you will have to check all your key-binds. Ideally, you would want the Casting button pulldown is set to the right mouse button, whereas the Easy Cast pulldown is set to none.
Reinstall the Add-On
It is possible that there is something wrong with your add-ons. If that is the case, then this could be the reason why the add-on is not working like it should. In cases like these, the best option is to perform a fresh reinstall of the program.
We suggest that you do the very same thing and reinstall the whole add-on. Ensure that you completely remove the older version installed on your game before attempting to reinstall the latest version of the game.
The Bottom Line
Mentioned-above are the 3 different ways on how you can fix Fishing Buddy Easy Cast not working in WoW. By simply following the instructions that are written in the article, you should be able to resolve the problem without any further complications.