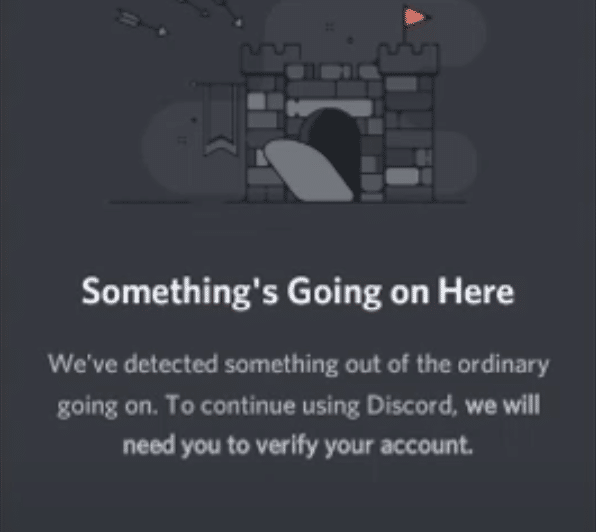 Discord is an application specifically made for gamers to be able to chat with each other. It allows gamers to communicate in various different ways, all while they are playing their favorite games.
Through Discord, users can also share their gameplay by even going live. Apart from that, they are also free to share clips and images of video games. Up to 100 different servers can be joined by a single player. By using Discord, he can join and be part of different communities. He can make new friends who have similar interests.
How To Fix Discord Something's Going On Here?
Users have been experiencing an annoying issue where when they create an account, it will suddenly get flagged. The user will then be prompted to a window stating "Something's going on here", while Discord asks for your phone number. Plenty of users aren't comfortable with sharing their phone number because it is part of their personal data. There are also users who don't own a personal phone number as well.
This is why users have been complaining about Discord's way of detecting bots is extremely unprofessional. Today, we will be exploring this issue and telling you all the ways on how you can fix this issue:
1. Use Any Other Phone Number
Keep in mind that Discord only wants you to insert a phone number in order to recognize you as a human. Right now, your account is being suspected as a bot. So, it does not necessarily mean you need to insert your own phone number.
Unfortunately, you can't use email verification. You will have to get a phone number. You can use the phone number of a friend, or of your family member. All you have to do is to insert the code that will then be sent to the phone number that you decide to use.
2. Try Using Another Account and Logging Back in
You may want to create a new account and start using it. Use it for a couple of days. After some time has passed, try logging back into your old account. Some users have gotten access to their accounts this way. Maybe it will work for you as well.
3. Contact the Support Team
The last thing you can do in order to bypass the verification is to send an email to the support team. Make sure to use the same email address as the Discord account that got flagged. You will have to be a bit tricky. While addressing the support team, tell them that your account was suddenly flagged and the phone verification is not working. You have tried inserting the codes, but none have worked.
Also, mention that there is no email verification, so kindly help me get back access to the account. You will have to be patient and cooperate with the team whenever needed. Soon, you will have your account back.
Conclusion
Following the 3 different steps mentioned above should help you fix Discord Something's going on here error.