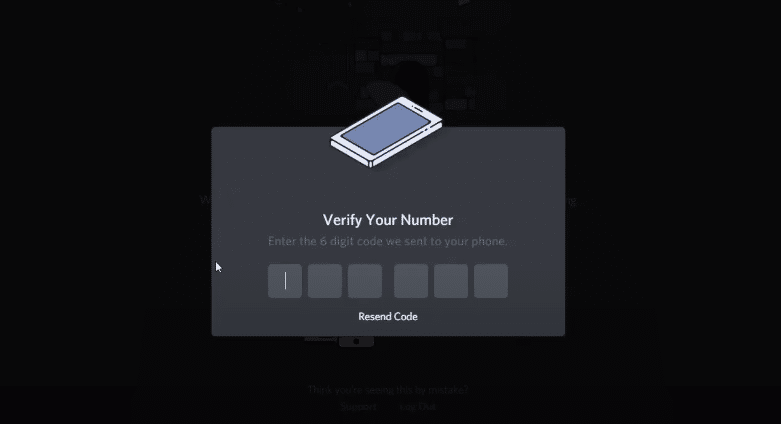 Discord is a social VoIP software that lets players with each other. Through Discord, players can voice chat, video call, and text each other through both text channels and direct messaging.
Players are allowed to create servers in which they can add their friends and other players. He is free to create as many servers as he would like. Also, each server can have multiple channels dedicated to a video game or a general topic. Channels can be either in the form of voice or text, depending on the one who creates them.
Discord Bypass Phone Verification
We have seen plenty of users get frustrated on the phone verification. What happens is that they suddenly get locked out of their Discord. In order to log back in, they have to bypass the phone verification. The problem is that they don't have much idea on how they can do so or simply can't.
As a result, most of them are looking for how they can bypass phone verification on Discord. Luckily, we will be explaining how you can do so by following some incredibly simple instructions. So, without any further ado, let's get started!
How to Bypass the Phone Verification?
There can be many reasons why you can't verify by phone. Maybe you don't have a phone, or the code isn't working. Anyhow, there are 2 ways on how you can bypass verification.
The first one includes getting someone else's phone. You can use your family member's or friend's phone. If you see an option about verifying through email, then try that.
However, if you want a reliable way of bypassing verification, there are two things that you may need beforehand. One of them is to have the same email address that you use to login to Discord. The other one is to be patient and wait.
What you will be doing is to send the support an email. You will be sending this email through the address that you use in Discord. You will have to write them something like this:
"Hi, I recently tried to log into Discord and was asked to verify my account through phone. Even after inserting my phone number, I did not get any code at all. I would verify through Email, but sadly, there isn't an option of doing that. Now, I am stuck on the verification window. I'd really appreciate it if you can help me regain access to Discord account".
Keep in mind this is just to get an idea of what you have to send them. Ensure that you don't just copy-paste the words. Likewise, if you receive an email where they ask about anything, cooperate with them. Be patient, and your account should be unlocked.
Conclusion
This is how you can easily bypass Discord phone verification. By following the instructions mentioned in the article, you can easily regain access to your account.