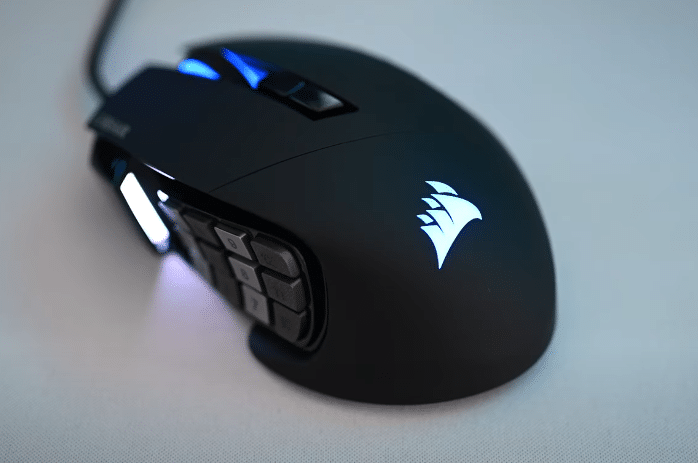 Corsair Scimitar is a widely known gaming mouse offered by Corsair that comes with a number of unique features. The mouse is primarily optimized for enhancing your gaming experience as you enjoy playing your favorite competitive games.
How to Fix Corsair Scimitar Double Click Issue?
There have been a number of users complaining about their gaming mouse having double click issues. According to these users, their Razer Scimitar is giving double click issues.
If you are also someone who is facing a similar issue and don't know much about what to do about it, then this article should be of great help to you. Using this article, we will be giving you a number of ways on how you can fix the issue. All of the troubleshooting steps through which you can easily fix the issue are all mentioned down below:
Check Your System
The very first reason which could lead your mouse to have double click issues might be due to your system having some kind of issues with your mouse. To check this, you will have to connect the mouse to another system in order to make sure that there is nothing wrong with the computer you are trying to connect your mouse with.
You can use any other computer or laptop to further confirm that your mouse is having issues or not. All you have to do is to connect the mouse to any other system for a brief time and check whether the double click issue persists or not.
Try Cleaning the Mouse
Another thing that you can do which should potentially help fix the issue is to try and clean the mouse. When you use a mouse for an extended period of time, you might end up facing various issues with the device due to the mouse getting dirty.
One of the most common issues is getting a double click issue. On the bright side, it is actually pretty simple and easy to clean your mouse. All you have to do is to blow some air into the mouse. In order to effectively clean the mouse, you may use compressed air.
Check Your Mouse's Firmware
Having the wrong firmware installed on your mouse may also cause your device to stop working at some point. In the same way, it may cause issues like double click to surface all of a sudden. Whatever the case is, what we recommend you do is to check the mouse firmware that you have installed.
Alternatively, you can try installing a new firmware on your mouse which should help you in troubleshooting or possibly fix the issue for good.
Try Replacing the Switches
You can also try replacing your mouse's switches which should most definitely help. All gaming mice have specific clicks installed inside them which are durable but will start acting up at some point. When this happens, you may face issues like double-clicking.
The good thing is that you can get the mouse's switches replaced quite easily. What's even better is that they are quite cheap. However, you will need a soldering kit in order to properly install the clicks inside your mouse.
Refer to Support
If nothing seems to work in your case, then the best course of action would be to refer to customer support. Be sure to let them know of the things that you have already tried in order to troubleshoot. The support team should help give you plenty of troubleshooting steps that should ultimately end up fixing your issue. What you need to do is to be as cooperative as possible.
The Bottom Line:
This article contains the 5 different ways on how you can fix Corsair Scimitar double click issue. Ensure that you read through the article to make sure that you go through each and every piece of instruction given in the article.