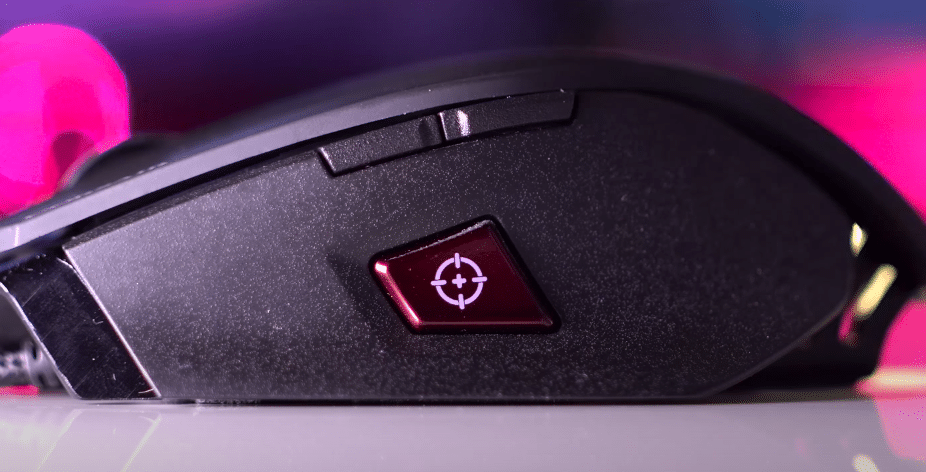 Corsair is one of the leading hardware manufacturers, and their products are being used widely by a really big community of gamers. Corsair Gaming basically focuses on gaming PCs and you get to enjoy some of the fastest and most efficient hardware from them at many affordable prices.
Speaking of that, Corsair is not only good with the hardware such as CPU, GPU, and memory, but you also get to enjoy a wide range of peripherals that are fit for gaming as well in their inventory.
The gaming mouse is a must-have peripheral for any gamer, as they are far more accurate, fast, and responsive and that allows you to have a perfectly enhanced gaming experience on PC. Not only that, but you also get to enjoy certain extra buttons on this gaming mouse that you can program according to the game you are playing or what your needs might be.
Corsair M65 is one such gaming mouse with great accuracy and performance, but that is not all. You also get two side buttons on this gaming mouse that are highly responsive, and you will be able to enjoy extra features and controls on the game using these buttons. However, if these buttons are not working, here are a few things you will need to do.
How to Fix Corsair M65 Side Buttons Not Working?
1. Check Corsair iCUE
Corsair iCUE is the software that works not only as of the driver update, but it allows you to enjoy a far more reliable configuration experience on your Corsair devices as well. So, first of all, you will need to ensure that Corsair iCUE is installed on your PC as the additional features you are getting on your mouse will not be accessible without it as the buttons.
Once you have the Corsair iCUE installed on your PC, you will have to ensure that you have configured the mouse buttons correctly on it. You will have to select the features or options for your m65 side buttons and that will help you in making it work out properly without any sort of problems at all.
You will also need to ensure that Corsair iCUE that you are using on your PC is not outdated, or it doesn't have any bug on it either. So, all you will have to do is ensure that you uninstall Corsair iCUE and install the latest version, downloaded from the website to sort out the problem.
2. Check the Game
Sometimes the game you are playing doesn't allow extra controls as well, and you will need to be careful about that too. Not only that, but you will also have to configure these controls on the game individually to make it work for you during the gameplay.
So, you will have to check on the game controller settings and ensure that the game allows these extra controls to be used. Also, you will have to configure these controls with the feature of the game you want to use them so that you will be able to enjoy the perfect gaming experience and these side buttons will be working like before without causing you any more problems.
3. Reconnect
You might also need to reconnect the m65 gaming mouse from your PC once and connect it again at times. This is a common troubleshooting step that you need to follow if you are having any sort of problem with your gaming mouse.
All you will have to do is take the USB cable out and plug it back again into some other USB port or the same USB port once. That is going to fix up all the problems for you and your side buttons on the mouse will be working again without such issues.
4. Get it Checked
There can also be some other problem with your Corsair m65 mouse that can cause you to face such problems and you will need to fix them all efficiently as well. In order to do that, you need to clean the mouse properly, so if the side buttons are getting stuck due to some dirt or dust, it can be fixed.
However, if that doesn't solve the problem for you, you will need to have the Corsair m65 checked for any sort of malfunctions on it.