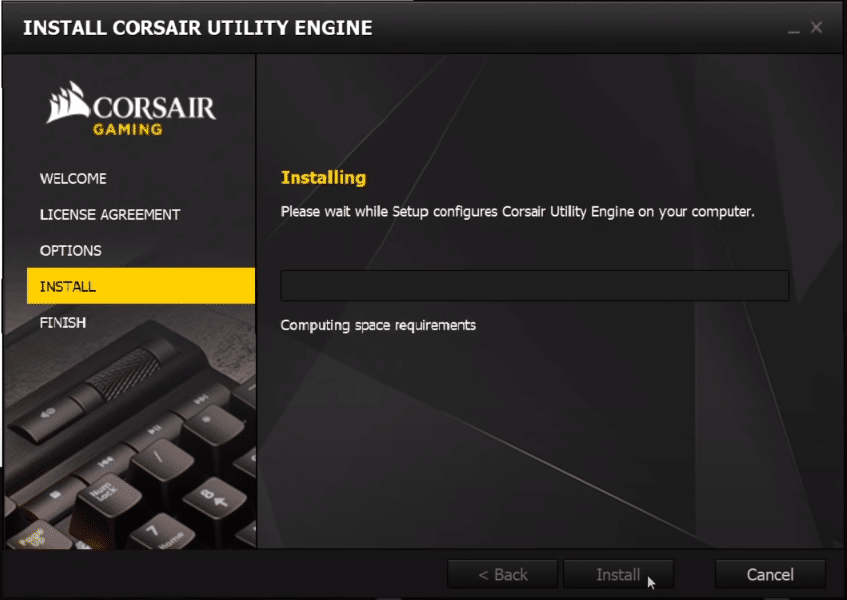 Corsair Gaming is one of the elite computer hardware companies in the world that is known for the superior quality of their products. They are manufacturing some of the best possible hardware that you can choose for your PC gaming experience.
Their hardware might look a bit pricy for you, but you can rest assured that it is going to be worth each penny that you will be paying for it. Not only that, but with Corsair, you get to enjoy the right edge of power and performance that will enhance your gaming experience multiple folds. That would make you have the right performance that you are going to need for high-end games on your PC.
When it comes to Corsair, they are not only manufacturing the video cards, processors, and RAM but there is a lot more to it. You will also be getting the best cases for your gaming PCs to house all those processing devices that you want to add.
In addition to all that, you can also get some of the best peripherals and accessories from Corsair that will be improving the overall gaming experience for you with better performance and seamless accuracy.
These peripherals include mics, gaming headsets, mouse and keyboards for better input and a gaming experience that is beyond ordinary. With all these devices from Corsair, you get better graphics, smooth gameplay, and responsive input as well.
However, with these extensive devices, you would also need to have better controls and corsair allows you to enjoy all the customization through Corsair Link and iCUE software. If you want to know which one would suit you best, here are a few things that you need to know about them.
Corsair Link vs Corsair iCUE
Corsair Link
Corsair Link is one such software that was inside-the-box for all the devices and it was a control panel sort of software for each device that you can get from Corsair. You got a small disk having Corsair Link software on that, and you can easily install that on the PC that you intended to use for the gaming needs.
The Corsair Link is discontinued now, and is not being offered with any of the devices that you can possibly get from Corsair. Yet, you might find it installed on some of the PCs that are old.
If you are seeing any device with Corsair Link CD on it, or it might be installed on your PC with a peripheral you got from Corsair some time ago, you must know that it was an old version of the peripheral and the device is outdated now.
However, it is still going to work perfectly and you will not have to face any sort of problems with the peripheral or hardware that you have from Corsair if it used to work with Link. They have upgraded to the newer version now with tons of different features, applications and added utility so that you will be able to enjoy a more stable experience with it.
Not only that, but Corsair iCUE is an advanced version that will help you out perfectly in having the needs sorted out for managing all sorts of peripherals. It is an upgraded version to the Corsair Link. A few things that you must know about Corsair iCUE are:
Corsair iCUE
Corsair iCUE is an advanced version of the Corsair Link. It is distributed a bit differently, and no more disks are included with the hardware that you can get from Corsair. Instead, you can download Corsair iCUE from the Corsair website pretty easily.
Not only that, but the best thing is that Corsair iCUE is updated on regular basis and you will be able to enjoy the right edge of upgrades and fixes for all sorts of bugs and errors that might be hindering your experience with the Corsair iCUE uses. This makes Corsair iCUE the right choice for you to have for all sorts of needs that you might have with managing the Corsair Hardware and peripherals you are using.
Another cool thing about Corsair iCUE to know is that it is backward compatible as well, and you can easily replace your Corsair Link software with Corsair iCUE. It goes without saying that you don't need to worry about the disks anymore, and all the features that you were using the Corsair Link for will be available and more on Corsair iCUE software.
Corsair iCUE is basically a centralized control panel with everything merged into a single place. So, with this one graphical interface that you are getting from Corsair, you get to enjoy the perfect experience across all the devices that you have from Corsair and you can customize, configure and access the settings through Corsair iCUE.
Corsair iCUE has a convenient GUI that is easy for all the users to use, and you are not going to face any sorts of problems with it at all. This way, you will be able to ensure that even a beginner with basic tech knowledge is able to access Corsair iCUE and use it for the needs they might have.
You also get to manage, keep a track of, and configure the CPU and GPU resources according to the games you are playing with Corsair iCUE and that will ensure you never get into any sort of troubles like getting your PC overheated, or breaking down due to excessive stress.
With that being said, Corsair iCUE is the way forward, and it is way more stable and convenient for the users than Corsair Link. If you own any of the Corsair Hardware or peripherals that are connected with your gaming PC, you must upgrade from Link to Corsair and you will be able to enjoy a truly enhanced experience.
The bugs and errors with Corsair Link are also fixed on Corsair iCUE that allows you to have a better experience and you get a far more stable platform than Link. It would be a worthy upgrade, and you need to download it from Corsair Website.