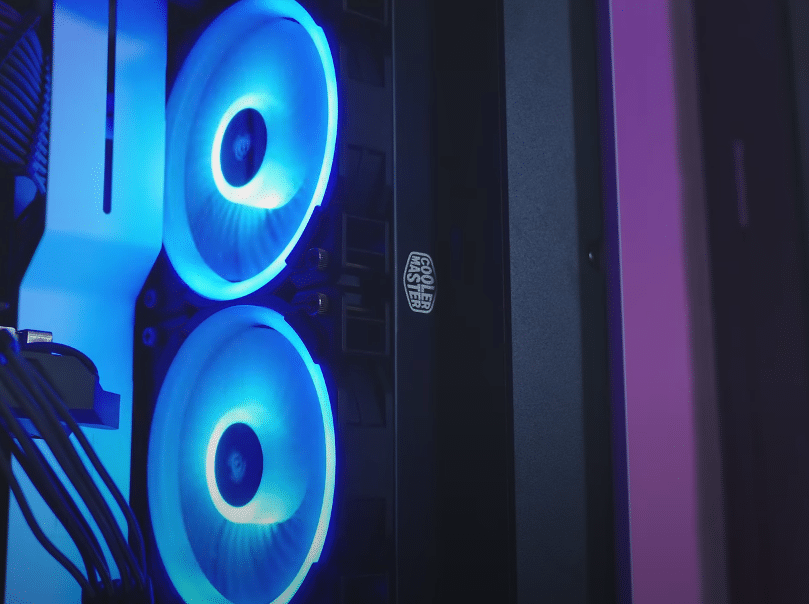 Many gamers are disappointed by the Corsair Link performance along with the long list of issues it can create for your PC. This is why most gamers prefer to use fan controller software linked with the motherboard as you can manage everything from one place and it is a more stable option overall. Moreover, you don't have to pay for anything extra to be installed on your PC.
Among other issues, the main problem that was brought up by users repeatedly was that the users weren't able to control their PC fans using the Corsair link. So, let us go through a few fixes that can enable you to control your fans using this program.
How to Fix Corsair Link Not Controlling Fans?
Downgrade Version
A solution that was able to help most gamers was downgrading their Corsair link software to a previous version. There is a chance that the current version of Link is not compatible with your operating system. So, just go to the corsair website and find an older version for your PC. Download and install the application and then try controlling your fans using the Link. Ideally, that should get the Link working properly.
Also, if you're already on an outdated version then you should try upgrading to the latest version. You can also ask for download links on community forums if you can't find them yourself on Corsair Website. Just go to the Corsair forums or Reddit and open up a thread with details of your issues mentioned in the thread. That way you can ask other gamers that use Corsair Link about how they were able to get the fan controller to work properly on their PC.
Close Other Controllers
Having multiple controller software opened at the same time will create issues like this. For example, if you have Asus AI suite or iCUE opened up in the background while you're trying to control the fans using Corsair Link 4 then it won't work out. Make sure to either disable or exit out of other controllers before using the Corsair Link to control the speed of your PC fans.
That way other controllers won't take away the control from your Corsair Link and it will work like it is supposed to. You can use the task manager to terminate other controllers from operating in the background, or just simply disable other controllers from your windows settings and then boot your PC again to get the Corsair Link 4 working again.
Check Connection Points
It is also possible that you didn't connect the USB headers correctly, which is why you're unable to use the Corsair Link to control the fans inside your PC. We suggest that you recheck the connection points between the fans and your motherboard. If you have the Corsair Link device installed inside your PC then remove the headers and plug them back correctly.
It would be better if you can follow a YouTube tutorial if you haven't done it before. That will you will avoid creating additional issues and once you reconnect everything then boot up your system again and try using the Corsair Link. It should work as long as your fans are recognized by your PC. You can also ask an experienced friend to help you check the header connection if you're not sure how to do that yourself. It's always better to stay on the safe side in situations like these.
Official Support
What other users will recommend at this point would be to switch to another controller. There are so many options available and you won't have to go through the hassle of managing Corsair Link again. But if you want to use the Corsair Link only then you can ask the official support members about this issue. Explain to them different things you have tried so far to get the program to work.
That way the support members a better understanding of your issue and they won't recommend you the same steps. So, just ask the professionals regarding your Corsair Link issue and wait for them to respond. You can use email or a ticket on the support forums to get in touch with Corsair support.