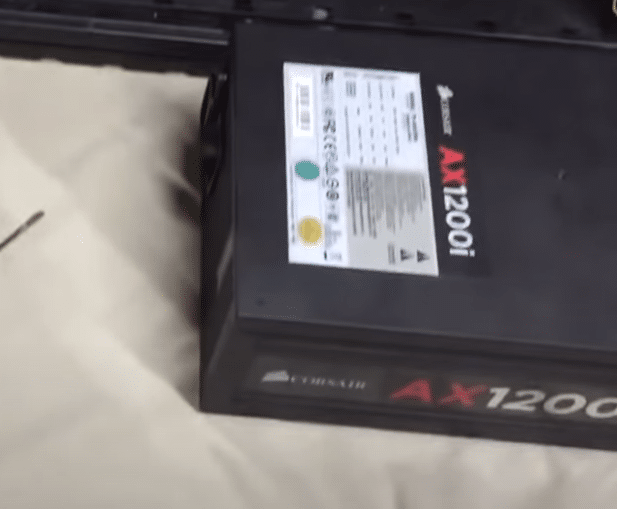 Corsair is known for offering high-end gaming components at affordable prices. Corsair products are perfect for gamers that are looking to make a custom rig on a budget. However, that does not mean that you'll be using cheap and substandard gaming equipment. Corsair just offers you more value for your money and you are free to ask other users about their opinion on Corsair products.
There are hundreds of different products and models that you can choose from. Ranging from peripherals to PC fans you can get most gaming accessories from Corsair. Let's cover how Corsair Link Digital plays its role in the bigger picture.
Corsair Link Digital Interface Cable
Users that buy Corsair power supply have often mentioned receiving a Corsair Link Digital interface cable along with the power supply box. Most customers are not aware of what this cable is meant for and how it will affect your power supply. The main purpose of this cable is to make it possible for users to manage their power supply using the Corsair Link device. So, if you're looking to bring the corsair link into the equation then you can connect this cable with your power supply and motherboard.
The Corsair Link can help you manage the cooling inside your rig to help you get the maximum performance from your system. You can set different conditions of how you want the cooling system inside your computer to behave. This means pumping the fan speed up or down depending upon the current temperature inside the PC. But that's not all that this program does, you can monitor the performance of different components that you have linked up with the Corsair Link.
All you need to do is to link the digital interface cable with the PSU and then the other end of the device with any header on your motherboard. Now, just install the Corsair Link program from the official source and you will be able to monitor the efficiency of your power supply. You can even look up the data gathered over time to manage different presets that can optimize your system performance.
If your PC heats up a lot then you can use the configuration bar on the Corsair Link to pump up the fans attached to your power supply. That will increase the noise coming from the system by a little margin but you will get more performance stats out of your PC. You can integrate other components with the Link device to manage the flow inside your whole case. So, if the PSU or GPU temps exceed a certain limit, all of your case fans will pump more air into the PC to minimize the temperature of these key components.
However, according to most users, it isn't necessary to use the Corsair Link Digital Interface Cable if you can manage the power supply using a controller that can work with devices linked with your motherboard. Customers mention that adding in the Corsair Link is just an extra hassle and there is not much benefit that can be realized while using this program. There are better controllers available that can also help you customize the performance of your system and the cooling aspect inside the gaming rig.
To Conclude
The Corsair Link Digital Interface cable is there to allow users to connect their Corsair PC components like power supply with the Corsair Link program. The procedure is straightforward and there aren't any drawbacks with installing the digital interface cable on your system. So, if you got some extra space available and would like to use the Corsair Link program to control and monitor your PC components then, by all means, link up the cable with your PSU and any available header on the motherboard itself.
Now, boot up the system and then download the Corsair Link software so that you can access different settings and manage the fan curve for your PC. For further assistance, you need to reach out to experts or professionals from the Corsair team that can guide you accordingly regarding any issue with Corsair Products. The Corsair forums are also available for customers to interact with each other and share opinions about the different Corsair products that they're using.