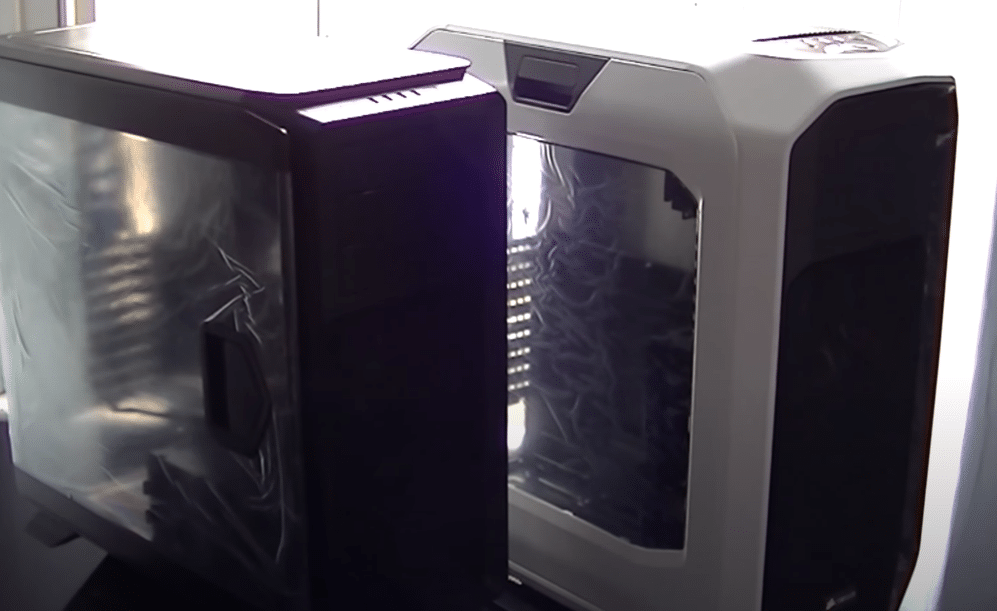 Even though a good PC case can affect the performance of your PC, most users just don't give as much attention to it. They just want a PC case that looks good and don't care that much about the temperature control inside the system.
So, if you don't know what PC case to buy, you can ask someone experienced on online forums to guide you according to your PC specifications.
You can choose from so many case options at Corsair. Let us discuss a few features of Corsair 760T and 780T so that you can choose which one will better suit your gaming rig.
Corsair 760T vs Corsair 780T
Corsair 760T
When put side by side with a Corsair 780T, you will notice that the 760T has a more rectangular shape and looks better overall. The viewing area of the side panel is also larger than the 780T. Multiple users have mentioned that the structural integrity of Corsair 760T also seems to be more solid.
All in all, people are in love with the design of this PC case as it will look great on your table. Despite all the plastic that was used to make 760T, this case feels pretty sturdy and won't flex that much even after you put some load on it.
With the huge Plexi side panel, you can easily look at all the components of your PC. You can open up the panel by using the handle at the side of the case. The panel comes right off from the hinges in case you need to add or remove a component from your case.
This case provides users with a perfect balance between functionality and design. The IO used is pretty standard where you have USB ports along with a few buttons on top.
On the front, there is a fan filter that you can take off easily there is also another fan filter on the bottom of the case for the power supply. Lastly, there is a magnetic cover on top that you can take off to increase the flow of air inside your case. But without the top cover, the case design looks a bit odd. So, you should not remove it unless you just want to reduce the temperature inside your PC case.
The other side panel is also made up of Plexi and is opaque so no one will have to look at all the cables that you have stuffed on the other side of the case. There is a lot of space for cables on the other side of 760T, that is because if you have cables stuffed in a small space then they can bend your Plexi side panel out of shape. So, to avoid that issue Corsair provided users with a lot of space for cable management.
Corsair 780T
The 780T is a spacious PC case that can be a bit expensive for users that are on a budget. Just like the 760T, the side panel also comes off in this case. However, the size of the Plexi window is a bit smaller and overall, it has a rounder design.
There is plenty of room for your components inside this case and you won't have trouble mounting any component inside your PC. Even if you have big hands, it will be very easy to access and install different pieces of hardware.
The height on the rare fan mount can also be adjusted easily by moving it up and down inside the 780T. There is a lot of space for cable management behind the motherboard and even if you were thinking of adding a lot of additional components, that shouldn't cause any problems if you have the 780T.
There are more PCIe slots available in this case as compared to the 760T that you can use. The fan filters also come off and you can also fit a radiator inside this case if needed.
Overall, it is a very good PC case but according to the community, there are a lot of options available in a similar price range, that can outperform the 780T. But as mentioned above most users don't care a lot about the functionalities of the PC case and just want something that looks good and can fit all of their gaming components.
So, unless you intend on putting excessive load on your PC, either of these two options will work just fine for you.