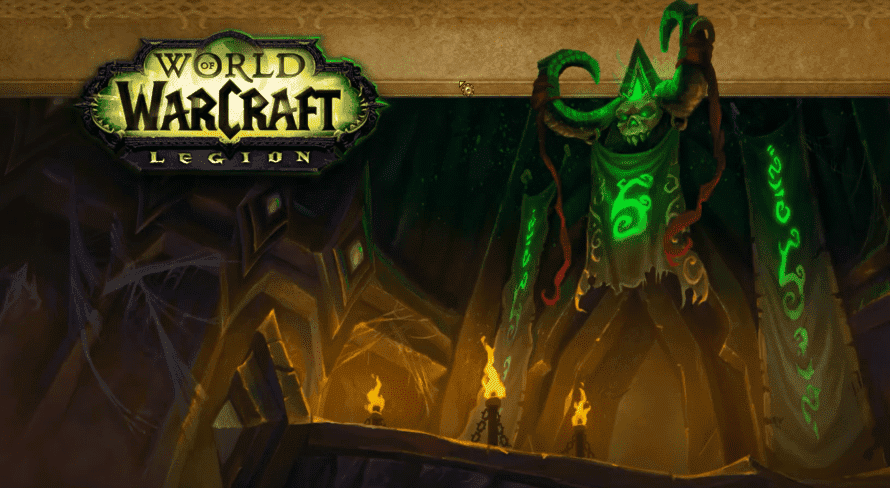 Champions of Legionfall is a fairly popular quest that players can play in World of Warcraft. The game is filled with hundreds of different quests and tasks to complete. All of these are special and unique in their own little way, but Champions of Legionfall steps out for a few different reasons. One of the main reasons is that it offers some pretty good rewards, which are very helpful down the line when you're playing World of Warcraft. Another good reason why it is so popular is that it is one of the final quests of a very intriguing storyline.
But a more negative reason behind the fame of this specific quest from the game is that it can sometimes provide lots of problems. To further elaborate, sometimes the quest can't be completed due to many different reasons, or it doesn't even show up at all so that players can finally get started with it. If you're also unable to get the Champions of Legionfall to show up in WoW, here are some fixes which you should try.
In-Game & Web Guides for World of Warcraft
Zygor Guides are the best and fastest way to level your characters in World of Warcraft and accomplish more in less time.
Hottest Lepre store World of Warcraft Boosting Offers
How to Fix Champions of Legionfall Quest Not Showing Up in WoW
Check Minimum Requirements
The Champions of Legionfall is a quest that offers some really good rewards. This also means that the mission is also very high leveled, as the game can't just hand out all of the said good rewards to beginner players. There is a skill cap on the Champions of Legionfall, meaning that only players beyond a certain level can try it out. If you don't match the requirements met by this skill cap, you'll obviously not be able to access the quest.
This is usually the main reason why the mission doesn't show up for some reason, and why so many players report this issue. All you have to do is check the minimum requirements for the Champions of Legionfall quest online and then make sure that the character you're using is at the same level, or preferably over it. Once the minimum requirements have been matched, you should be able to get the mission to show up and play it as well.
Storyline Quest
If you match all of the requirements to play the Champions of Legionfall quest but it still won't show up where it's supposed to, then it is likely that you're encountering this issue because you haven't completed some other missions. A lot of players don't know that the Champions of Legionfall is actually a linked quest that doesn't show up until you've completed a few other quests before it. That's why they report this issue, as a few of them don't know about these other specific quests at all.
The Champions of Legionfall is actually a mission that is a part of a big storyline, as already mentioned. It can only be played with all other previous quests from the same storyline that have been completed. That's why you need to absolutely ensure that you haven't missed any quests in the storyline and have completed them all. Once you make sure of this, there shouldn't be anything preventing the Champions of Legionfall from showing up at its quest location.
Make Sure You're Revered with the Legionfall Armies
One requirement unrelated to the character levels which were previously mentioned is the reputation level that you have with the Armies of Legionfall. You cannot get the Champions of Legionfall to show up if you haven't reached a specific reputation point with previously mentioned armies. However, this issue should be resolved immediately by doing one simple thing. You need to get revered with the Armies of Legionfall.
After this is done, there should be absolutely nothing else that should stop you from playing the quest. Revered is one of many reputation levels in the game. It comes right after Honoured and right before Exalted. Once you've made sure that you've finally reached the Revered status, try to go back to the location of the mission and see if you can get the Champions of Legionfall to finally show up. If the previously listed solutions didn't work, this one surely should.