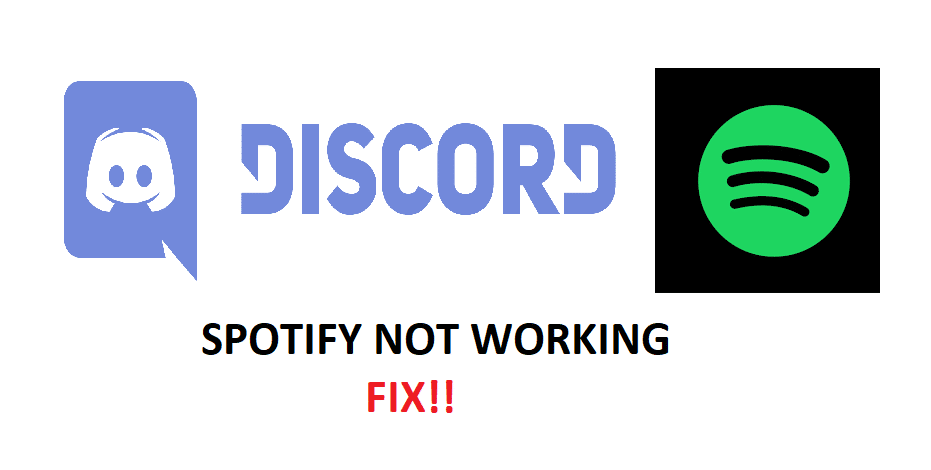 Spotify is one of the most popular music streaming services in the world. Through Spotify, users are allowed to listen to countless songs and music. They can make their own libraries of songs and share them with other users.
What's, even more, is that users will get frequent recommendations according to the type of song that they listen to. You can then add them to your favorites and listen to them whenever you want. It has millions of users worldwide. However, Spotify isn't necessarily available in every region.
How to Fix Spotify Not Showing On Discord?
Your status will show on Discord depending on the type of activity that you are currently in. For instance, if you are using Spotify, Discord will show your status as playing songs on Spotify. Unfortunately, a number of users have reported facing an issue where Discord does not show Spotify status. Most of the users don't have much idea of why they are facing this issue.
This is why today; we will be listing some of the possible reasons why you could be facing this issue. We will also be explaining what you can do in order to fix the issue. So, without wasting any time further, let's get started!
Reinstall Both Discord and Spotify
Although this shouldn't do much, it is still worth trying. We suggest you try installing both Spotify and Discord again. Also trying signing out of your accounts and signing in again.
This should eliminate any unnecessary bug that may be causing Discord to not show the user status properly. In either case, there really isn't a guaranteed fix to your issue, but it won't hurt you to try. If it does not do anything at all, move on to the next step.
Setup Discord Connection Settings
It is highly likely that you have not connected Discord to your Spotify account. If you have not, then you will need to do so. Simply navigate to Discord settings by clicking on the gear icon found on the bottom left corner.
You will now see a bunch of settings. Go to Connections. If you have not connected Spotify with your account, you should see the option of connecting the accounts together. Simply choose Spotify and login into your account. If you have already connected the accounts, then we suggest you remove these accounts and connect them again.
Clear Browser Cache/Password
This has helped fix the issue for many users. In simple words, what they had to do was to remove Spotify accounts from Discord Connection settings. Then, they had to log out from both Discord and Spotify. Now, proceed by clearing out all of your browser's cache and passwords.
Ensure that you run both Discord and Spotify as an admin. Login to both of these accounts. Now, connect Spotify with Discord again by navigating to Connection settings once more. We recommend you try using Discord on your browser for this process.
Make Sure You Have Enabled Your Status to Show
Most of the users like to disable their status. Due to various reasons, they might disable the status of the program or game that they are currently playing. Furthermore, players who have set their status to offline or something similar won't show proper status.
First, go to Discord's settings and check whether the show status settings are enabled. Also, ensure that Discord is detecting Spotify. Sometimes, you may have to manually detect a software or game before you can show it as your status. Lastly, make sure that your status is set to online.
The Bottom Line
These are the 4 easiest ways to fix Spotify not showing on Discord. Be sure to follow each and every one of these steps. By the time you reach the end of the article, you should be able to easily troubleshoot and resolve the issue for good.