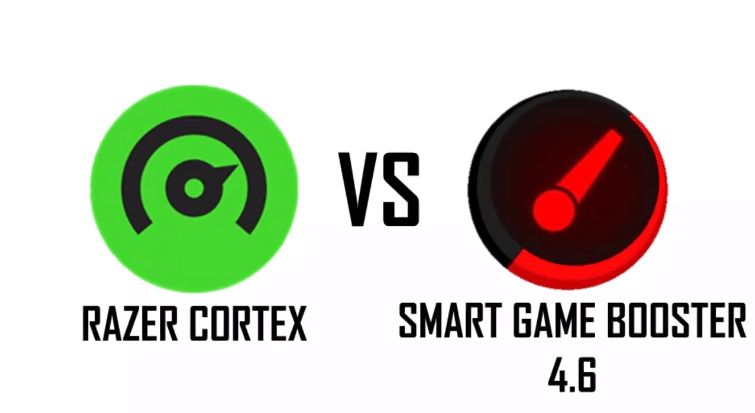 Playing games on your computer or laptop can be quite fun. These allow you to stay relaxed and have a good experience after a long day. Though, some programs require their users to have high specifications on their system to run them. Alternatively, even if your PC is up to the mark, you can notice that there is sometimes lag in your games.
This is mostly caused by background processes running on your system which can slow down its performance. This is where applications that close these on their own come in. There are mainly two programs that people have been debating about. We will be using this article to provide you with a comparison between Razer Cortex and Game Booster.
Razer Cortex vs Game Booster
Razer Cortex
The Razer Cortex is a game boosting tool that allows you to get a better framerate for your games. The program simply closes down any applications from the background of your system that are not needed. These will then speed up your system and allow you to play games comfortably. The great thing about this software is that you can even select which programs you require.
These will then be prevented from being closing down and you do not have to worry about your data being lost. The Auto-boost feature that comes with this application can be enabled from the main settings. After which whenever the user boots up a game, the program will close down all the applications consuming memory from your system.
Once you are done and close down the game, all of the closed programs will be launched again. This takes out the trouble of manually having to go through these and helps you in staying relaxed. People who are unaware of how to optimize their systems manually will find the program useful.
They should easily be able to get 20 to 30 more frames while Razer Cortex is running. However, on the other hand, people who have already kept their systems optimized beforehand might not feel any difference. Though the program is free to use so, if you are confused about it then it is recommended that you try it out for yourself.
Game Booster
Game Booster is another program that you can use to speed up the performance of your games. It acts the same as Razer Cortex and there are tons of similar features between them. But Game booster is sometimes considered to be better than Razer Cortex at times. This is due to the number of features you are provided with on this program. Users can take a reading of the temperature from their system which allows them to notice if it is overheating or not.
Aside from this, you are also provided with an auto driver updater. This will run a test on your device frequently and install any new updates that are available for the programs. You can even customize the list and select software that you use to keep them updated at all times. This will prevent you from running into problems with them in the future. The game recording feature is another useful one. This allows you to record your gameplay with a single press.
You can set the hotkeys for it according to the ones that best suit you. Overall, both programs are great options for the user. You can easily download them for free from their official websites. You will then be required to create an account and verify it. The next thing that you have to do is select all of your games in the program. Make sure that you select the executable files for the game and not their folders. The program also has an auto-search feature that will add in games that are compatible with it on its own.
The settings for them are already optimized but you can change them as well. After this, the user can continue using it without any issues. You can also configure the settings and check other features on the program that you can use. There might be some that you are unfamiliar with. This is why it is better if you check the online guides given for the application online.