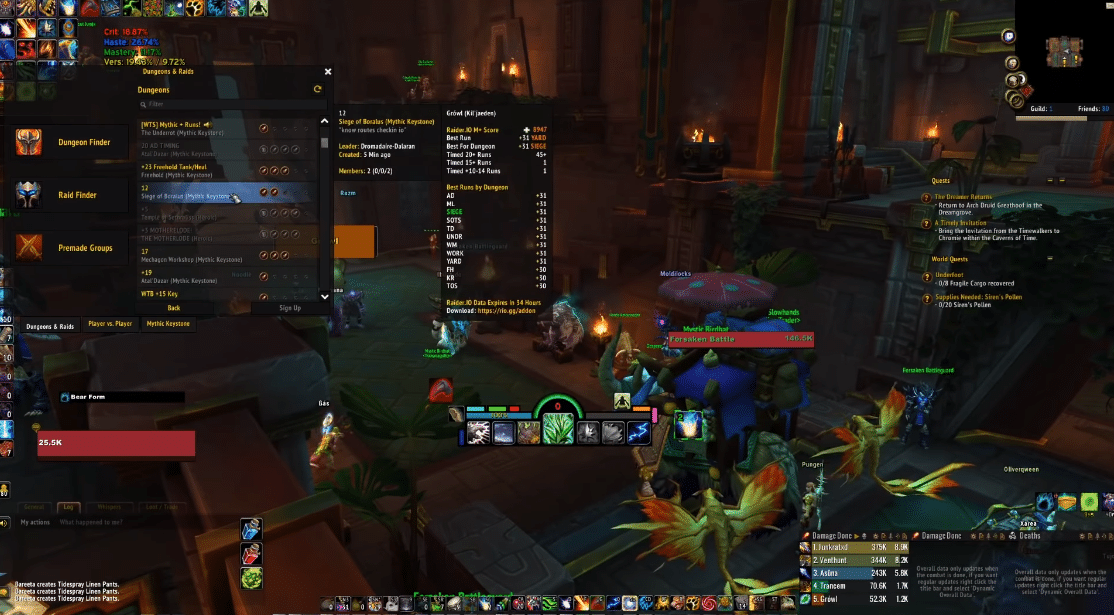 Rader.IO is a ranking site made purely for WoW Mythic + Raid progression system. Through it, the user is allowed to check different things like his character, guild, profiles, and more. It is simply an addon that can be installed to improve one's experience on viewing his progress.
How to Fix Raider.IO Not Updating in WoW?
As already mentioned above, Raider.IO is an addon that can be used in WoW. However, plenty of users have been experiencing different kinds of issues while trying to update it. According to these users, Raider.IO is not updating in WoW.
In-Game & Web Guides for World of Warcraft
Zygor Guides are the best and fastest way to level your characters in World of Warcraft and accomplish more in less time.
Hottest Lepre store World of Warcraft Boosting Offers
Today, we will be using this article to purely focus on this particular issue. By using this article, we will be mentioning different ways how you can fix this issue for good. All of the troubleshooting steps can be found mentioned right down below:
Try Opening the Client Again
As easy as the solution may sound, many users have actually claimed that all they had to do in order to fix the issue was to simply open the client again. These users didn't even have to even reinstall the game.
Hence, we recommend that you try closing and opening the client again. If you are lucky enough, then this should most probably be enough to help resolve your problem for good. However, if it does not, then we suggest you move on to the next step of the article.
Manually Install the Latest Version
In case you are having issues while trying to install an update to the addon, then what you can do here is to try installing the latest version of the addon. Simply put, you will have to reinstall the addon while making sure that you download the latest version.
Ensure that you do install only from a trusted source. We highly recommend that you use the official site for installing the latest version of the addon. This should also help in eliminating the need of updating your addon. Even if it does, reinstalling should help resolve the issue.
Restart the Client
Restarting the client could help you fix the issue. For those of you who don't know what client you need to restart, you will have to exit the twitch client. To do so, you will have to right-click on the twitch icon which can be seen on your taskbar.
After you right-click, you should be able to see an option labeled "Exit Twitch". Once you exit, finally start it again.
The Bottom Line
Mentioned above are the 3 different ways on how you can fix Raider.IO not updating in WoW. Simply follow all these instructions that are mentioned in the article for a quick and easy fix.