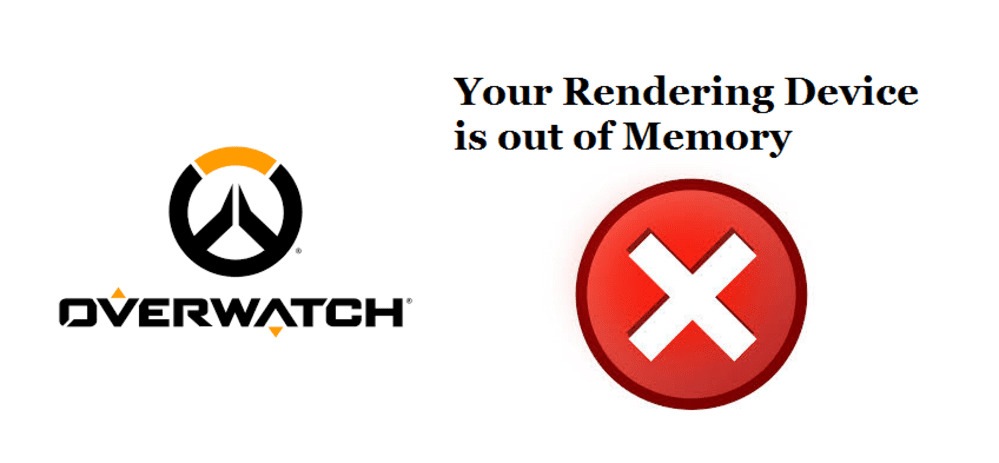 Overwatch is a popular online multiplayer game that is played by millions. The game is quite popular for its fast-paced gameplay and great set of characters. However, this doesn't mean that the game doesn't have any issues. There are many errors that can arise when you try to play Overwatch. Some of these problems are small and are easily fixable while others are a bit trickier. Some of these errors completely stop you from playing the game as well. One example of this is the ''Your Rendering Device is out of Memory'' error.
You might encounter an error that says ''Your Rendering Device is out of Memory'' when you try to play Overwatch. This error will prevent you from logging in and playing the game. Some people have also encountered the issue while playing the game. It goes without saying that this is quite annoying and problematic. Luckily, there are a few easy solutions that can make the issue go away.
Fixing the Overwatch ''Your Rendering Device is out of Memory'' Error
The problem could be arising due to a problem with your drivers or hardware. To put it simply, there are multiple reasons why the error happens. Try some of the solutions given below if you're one of the few players that have encountered this problem.
Repair Overwatch Files
The problem can be easily fixed by repairing or verifying your Overwatch files. Corrupted Overwatch files can cause multiple different performance based issues with the game. Follow the steps given below to repair these files.
Open the battle.net application downloaded on your PC. It should be located on your desktop.
Multiple icons from different Blizzard games will be presented in front of you. Choose the icon that displays the Overwatch logo.
Click on the 'Options' button that is located directly below the title of the game.
You'll see a few different settings to choose from. Select the one that says 'Scan and Repair' and then click the Begin Scan option. Try to launch Overwatch once the scan and repair is complete.
Reinstall your Graphics Drivers
Reinstall your graphic drivers completely. Instead of trying to update your drivers, completely uninstall them and reinstall them using the AMD and NVidia websites. Just go to the NVidia or AMD websites (depending on your graphics card) and reinstall your drivers. This should stop the issue from showing up again.
Close Background Applications
Some background applications could be hogging all your GPU's video memory, which can lead to this kind of crash. If this is the case, simply open the task manager and close all unneeded background applications that are currently running.
Free Up Some Space on Your Drive
Try to free up some space from your drive if there isn't any left. A crowded drive can cause many performance issues with Overwatch and can sometimes cause this type of error. Just clear some space or move Overwatch to another drive and you should be able to play the game again.