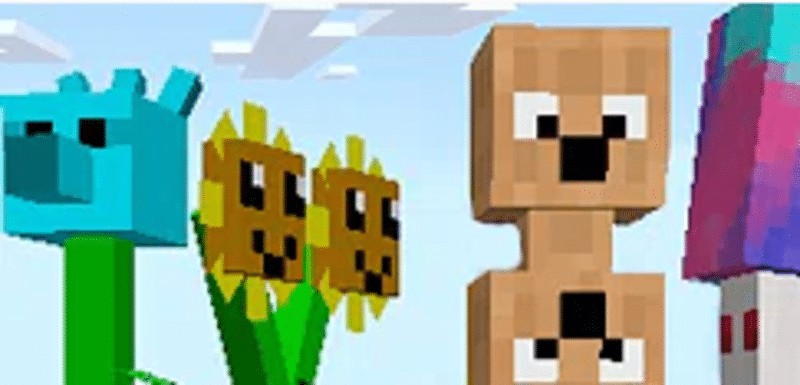 Plants vs Zombies
Plants vs Zombies is a defensive strategy game published by PopCap Games. In the game, the player has to fight off a zombie apocalypse using plants. The player takes on the role of the house owner. Each plant has a different ability.
Most of them shoot projectiles at the horde of zombies advancing towards them. It is a very popular game originally launched for Windows and OS X in 2009. Following the success of Plants vs Zombies, it was soon ported to other consoles and other handheld devices.
Minecraft Plants vs Zombies
Minecraft has a bunch of mods available on the internet. Each of them changes a few aspects of the game. Mods that will change the theme of Minecraft to another popular universe are also available. These mods can be downloaded from the internet.
Plants vs Zombies mod is one such mod where the player gets to experience Minecraft in Plants vs Zombies universe. As a result, the mod makes Minecraft awfully similar to the game. The major difference is that the player still has full control over his character.
The player will have to manually deploy his plants. Players can do this by pressing the action button on Minecraft. Moreover, all the variety of plants featured in Plants vs Zombies are accessible in this mod. Unfortunately, most of the zombies are the hostile mobs that are already in the base game of Minecraft.
Thanks to this mod, players can fight beside their plants fighting off zombies. Unlike the original Plants vs Zombies, where only the plants are the ones to fight. Recently, Plants vs Zombies 2 mod was also released for Minecraft. Similarly, the mod brought some new features and plants, along with a few improvements.
This mod for Minecraft can also be downloaded from the internet. Likewise, the installation procedure is just like all the other mods.